Art Is Life
The Life of Artist Keith Haring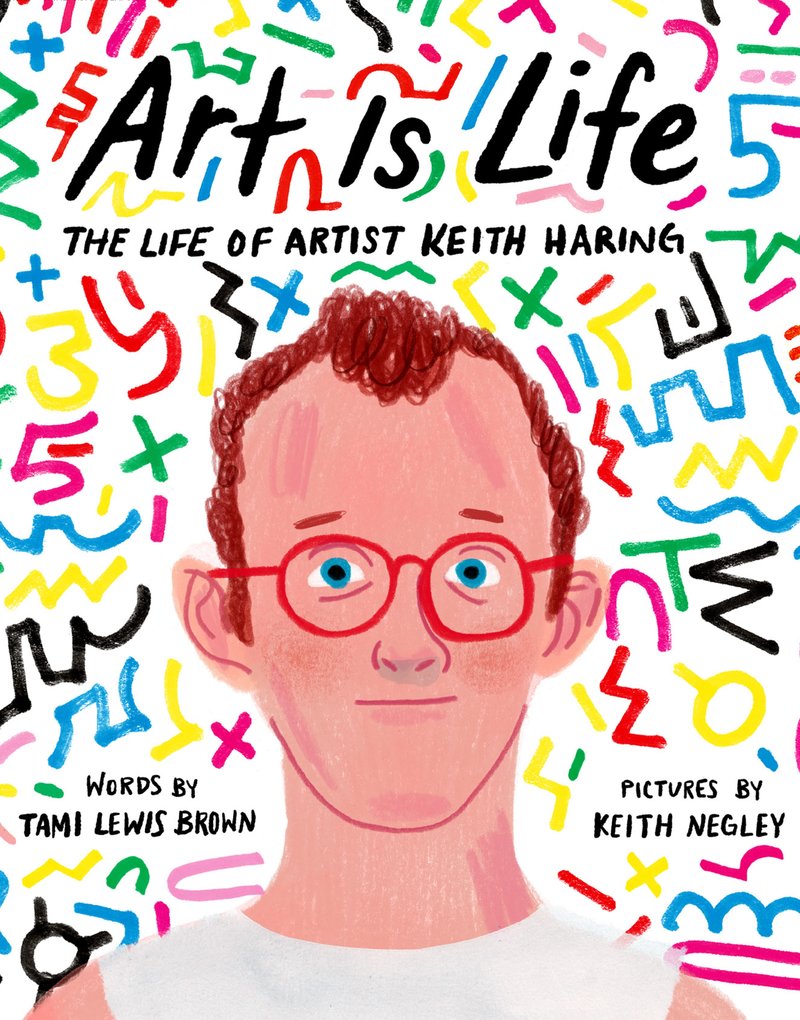 Farrar Straus & Giroux
Available: 12/01/20
9.05 x 11.25 · 48 pages
Ages 4-7 years
9780374304249
CDN $26.99 · cl
Picture book

Buy the Book
+ Amazon.ca
+ Chapters.Indigo.ca
+ Independent Retailers
print

Writer Tami Lewis Brown and illustrator Keith Negley present a joyful picture book biography of modern art icon Keith Haring, celebrating the ways his life embodied the message: art is for everyone.

Art is life. . .
and life is art.

Keith Haring believed that art should be enjoyed by everyone.

When Keith first moved to New York City, he rode the subway and noticed how the crowds were bored and brusque, and that the subways were decayed and dreary. He thought the people of New York needed liberating, illuminating, and radiating art. So he bought a stick of white chalk and started drawing. . .

Tami Lewis Brownis the author of the novelThe Map of Meand the picture bookSoar, Elinor!, illustrated by Francois Roca. She holds an M.F.A. in writing for children from Vermont College and lives in Washington, D.C. Keith Negley'swork has appeared on book covers, children's books, T-shirts, album covers, posters, skateboard decks, and even a watch. He is s a frequent contributor to theNew York Times and theNew Yorker,in addition to many other national publications. He is the author and illustrator of the picture booksTough Guys (Have Feelings Too),My Dad Used to be So Cool, andMary Wears What She Wants. Keith resides in the mountains of Bellingham, Washington, with his wife and two boys.