Killer Pizza: The Slice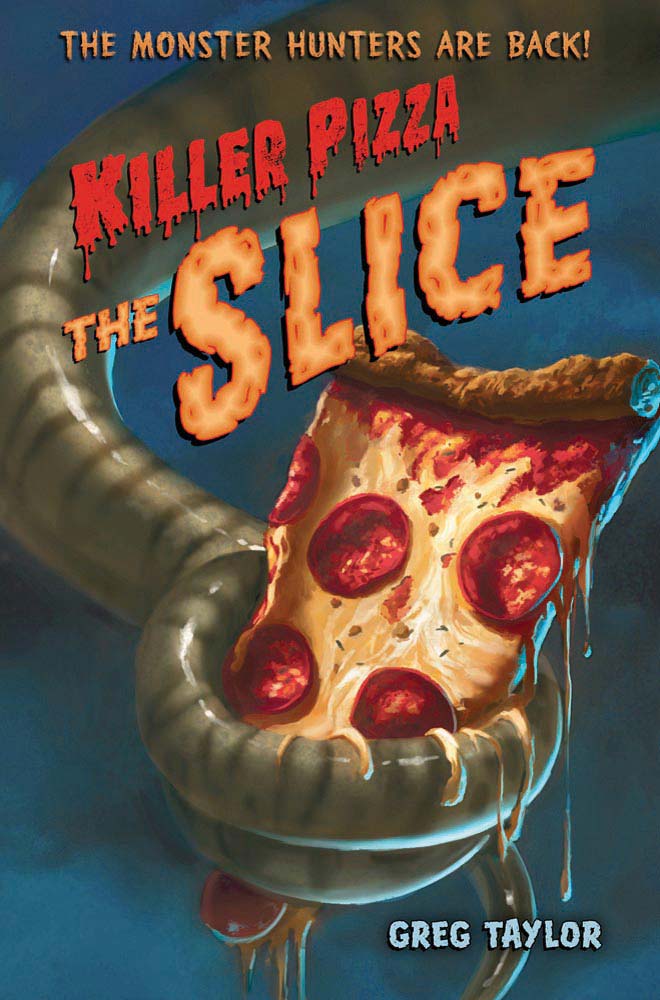 Square Fish
Available: 05/22/12
5.24 x 7.52 · 368 pages
Ages 10-14 years
9781250004789
CDN $22.99 · pb

Buy the Book
+ Amazon.ca
+ Chapters.Indigo.ca
+ Independent Retailers
print

Four months after they discover that their new place of employment, Killer Pizza, was a front for an underground Monster Hunting Organization, Toby and his fellow rookie Monster Combat Officers, Annabel and Strobe, have been invited to New York City to tour KP Headquarters. But the exclusive tour is cut short when a monster emergency sends the trio off on a secret mission delivering Calanthe, a beautiful 14-year-old, defecting monster with serpent-like abilities, into the Monster Protection Program. It seems like an easy assignment until the teens realize Calanthe is the sacrificial offering in a ceremony set to happen in a few days and her people will stop at nothing to get her back!

Greg Taylor delivers a tale of horror and humor that even reluctant readers will love.

Greg Taylor is the author of the young adult novels The Girl Who Became a Beatle, Killer Pizza, and Killer Pizza: The Slice . Born in Pittsburgh, Pennsylvania, he graduated from Penn State University and started out his career as a professional drummer, before moving to Los Angeles to become a screenwriter. His screenwriting credits include Jumanji, Harriet the Spy, Prancer, and The Christmas Box .