Hailey Twitch Is Not a Snitch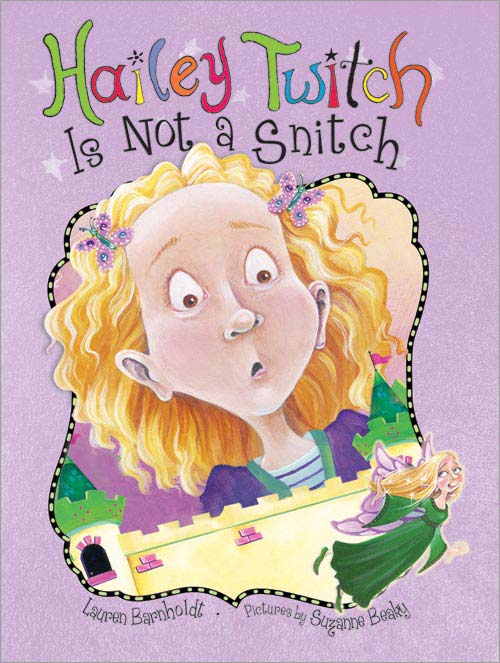 Sourcebooks
Available: 05/01/10
5.5 x 7.25 · 160 pages
Ages 7-10 years
9781402224447
CDN $10.50 · pb

Buy the Book
+ Amazon.ca
+ Chapters.Indigo.ca
+ Independent Retailers
print

Never has an invisible friend caused a girl so much grief. From acclaimed children's author Lauren Barnholdt, a laugh-out-loud chapter book series for precocious kids everywhere!
Meet Hailey Twitch.
She's just like you. Well, sort of. She loves pink sparkly pencils and ice cream. But Hailey also has a secret: she's friends with Maybelle, a sprite that only she can see. Hailey and Maybelle are having fun, fun, fun. But they're also getting into lots of trouble!
Can Hailey keep her friend a secret or will she have to tell?

Lauren Barnholdt is a celebrated author of tween and YA books, including the popular Two Way Street. Lauren loves reading, writing and anything pink and sparkly. She's never had a magic sprite, but she does have four guinea pigs. She lives outside of Boston with her husband. Visit www.laurenbarnholdt.com
Suzanne Beaky studied illustration at Columbus College of Art and Design in Ohio. Her award-winning illustrations are commissioned by children's book, magazine and educational publishers worldwide. She now lives with her husband in Kirksville, Missouri. Visit suzannebeaky.com.