Romeo & Juliet
A BabyLit(TM) Counting Primer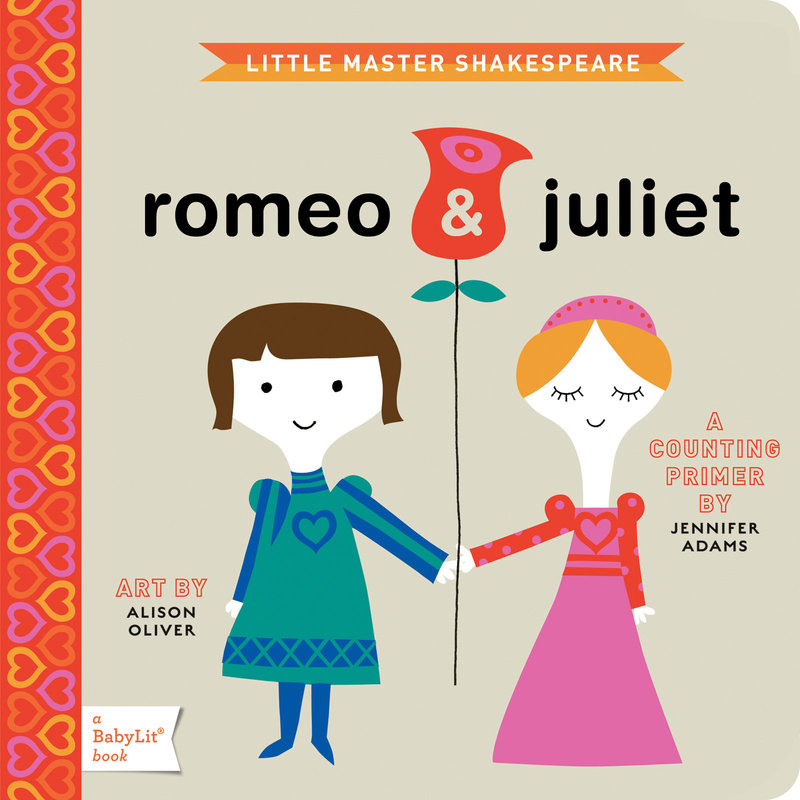 Gibbs Smith
Available: 07/07/11
6.88 x 6.88 · 22 pages
Ages 0-3 years
9781423622055
CDN $14.99 · bh
Picture book

Buy the Book
+ Amazon.ca
+ Chapters.Indigo.ca
+ Independent Retailers
print

Get swept away by Little Master Shakespeare's tale of two star-crossed lovers in Romeo & Juliet: A BabyLit(TM) Counting Primer. Count friends, kisses, love letters, and roses in this charming retelling of Shakespeare's famous story of young love. Since parting from such a lovely little book will certainly bring feelings of sweet sorrow, you may find yourself re-reading 'till it be 'morrow!
JENNIFER ADAMS is the author of more than 30 books, including board books in the best-selling BabyLit series which introduce young children to the world of classic literature. Jennifer works as a writer and editor in Salt Lake City, Utah. Visit her website at jennifer-adams.com.
Alison Oliver runs Sugar design studio. Alison's portfolio reflects her love of drawing, pattern and color and includes everything from illustration to logos and packaging design. She lives in New York City.
"