Top Pot Hand-Forged Doughnuts
Secrets and Recipes for the Home Baker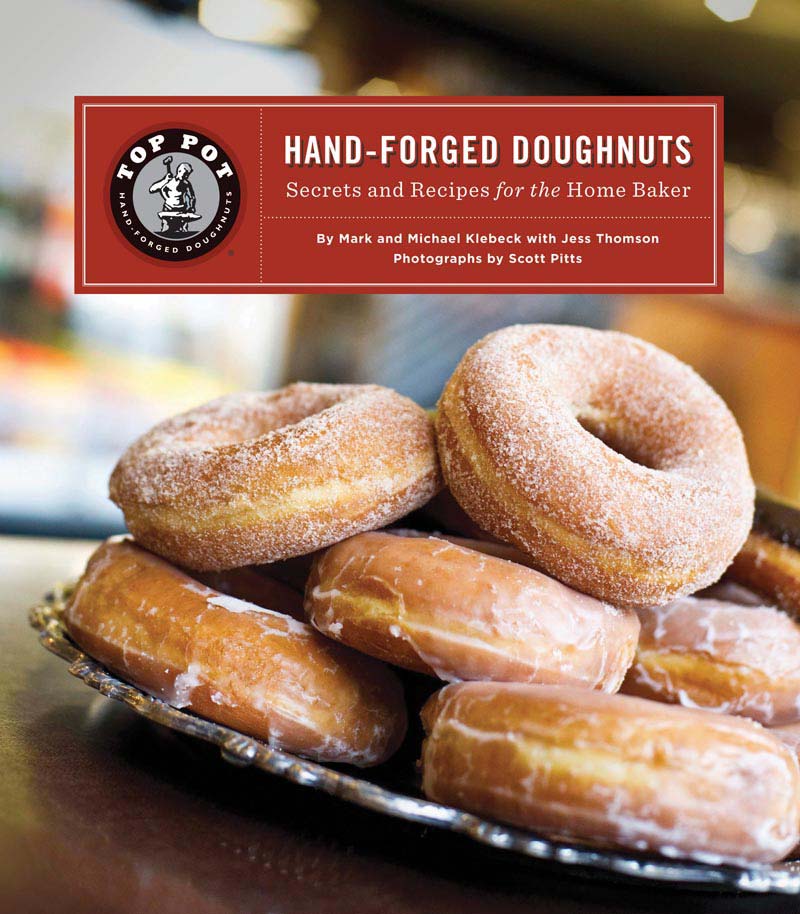 Chronicle Books
Available: 09/07/11
7.75 x 8.5 · 144 pages
Ages 18 years and up
9781452102122
CDN $24.95 · cl

Buy the Book
+ Amazon.ca
+ Chapters.Indigo.ca
+ Independent Retailers
print

Among enthusiasts, Seattle s Top Pot Doughnuts reigns supreme. Now, doughnut aficionados everywhere can enjoy these tasty treats at home. Committed bakers, casual home cooks, and sweet-toothed fans will eat up these 50 tried-and-true recipes from classic Old-Fashioneds to the signature Pink Feather Boa and become experts themselves after learning the secrets of doughnut-making tools, terms, and techniques (no, you don't need a deep fryer). And the selections of toppings and glazes, fromchocolate to lavender? That s just icing on the doughnut.
Mark and Michael Klebeck are construction guys turned entrepreneurs who opened Top Pot Doughnuts in 2002. They live in Seattle.



Jess Thompson is a Seattle-based blogger and freelance writer.

Scott Pitts is a Seattle-based photographer.