Things to Do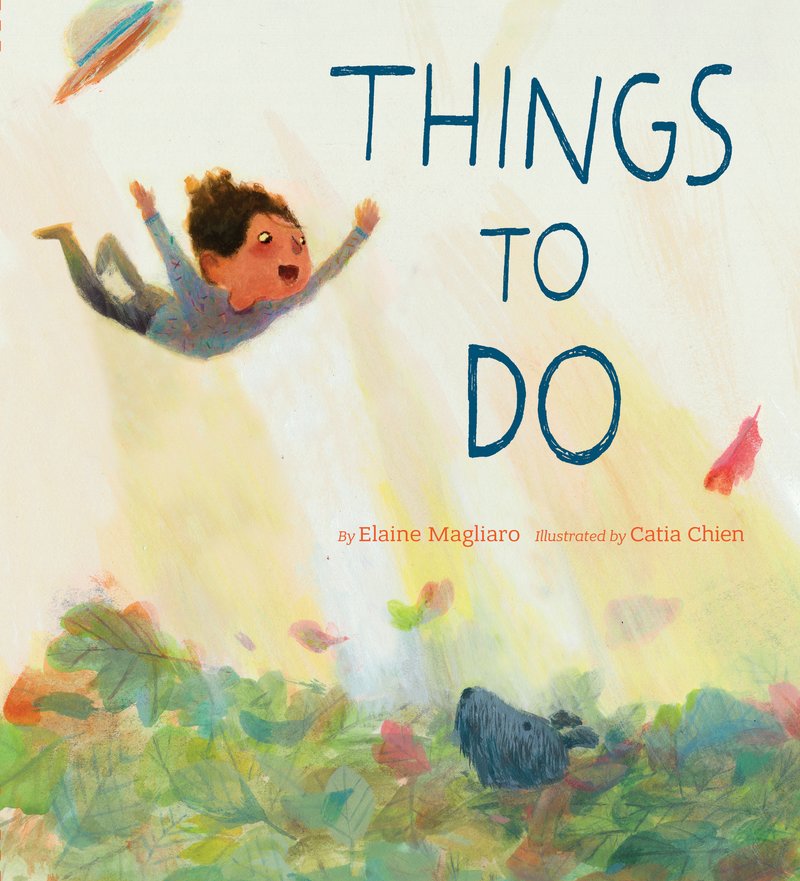 Chronicle Books
Available: 02/07/17
9.88 x 9.88 · 40 pages
Ages 3-5 years
9781452111247
CDN $24.99 · cl
Picture book

Buy the Book
+ Amazon.ca
+ Chapters.Indigo.ca
+ Independent Retailers
print

With playful prose and vivid art, Things to Do brings to life the small moments and secret joys of a child's day. There are wonders everywhere. In the sky and on the ground-blooming in a flower bed, dangling from a silken thread, buzzing through the summer air-waiting . . . waiting to be found. In this thoughtful and ingenious collection of poems, Elaine Magliaro, an elementary school teacher for more than three decades and a school librarian for three years, and illustrator Catia Chien provide a luminous glimpse of the ordinary wonders all around us.
Elaine Magliaro is now retired from teaching and writes poetry for children and serves as a member of the NCTE Poetry Committee. She lives in Massachusetts.

Catia Chien was born and raised in Sao Paulo, Brazil. Today, she is happily working as a children's book artist from her art studio in New York, with a view of the East River and an old pencil factory.