Cozy Classics: The Wonderful Wizard of Oz
(Classic Literature for Children, Kids Story Books, Cozy Books)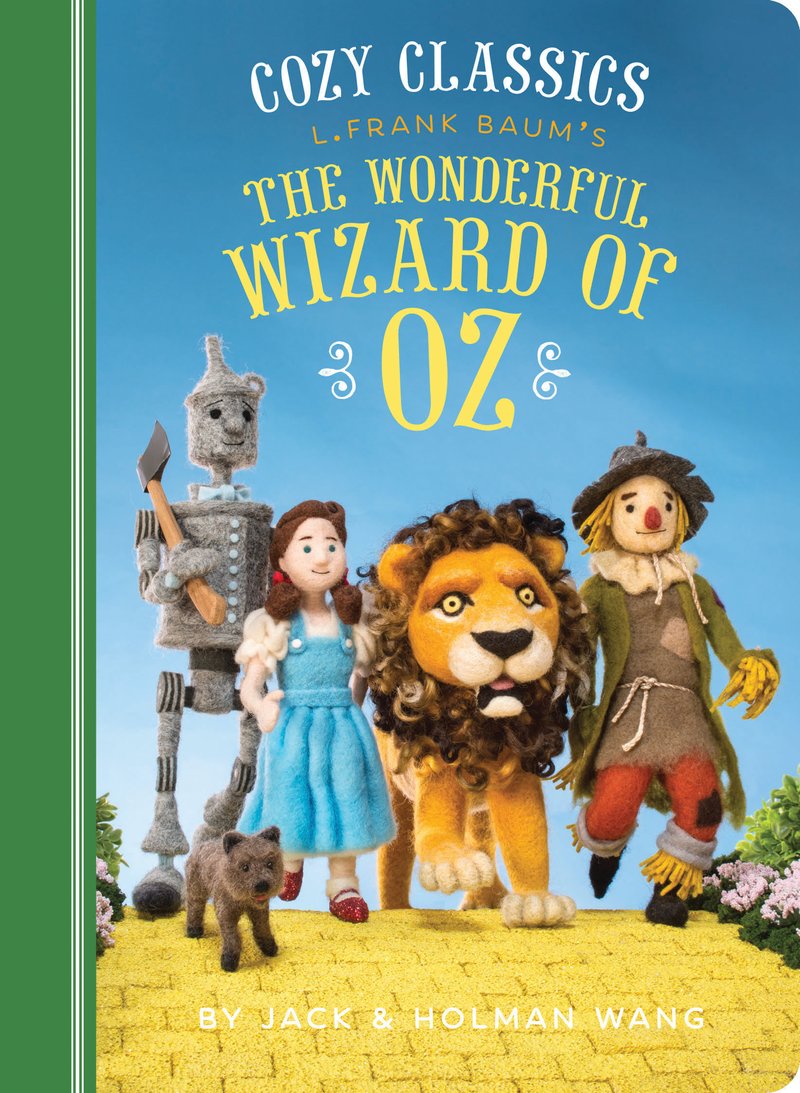 Chronicle Books
Available: 05/09/17
5.5 x 7.5 · 24 pages
Ages Infant-3
9781452152523
CDN $14.95 · bh


Canadian Title
Buy the Book
+ Amazon.ca
+ Chapters.Indigo.ca
+ Independent Retailers
print

Cuddle up with a classic! In twelve needle-felted scenes and twelve child-friendly words, each book in this ingenious series captures the essence of a literary masterpiece. Simple words, sturdy pages, and a beloved story make these books the perfect vehicle for early learning with an erudite twist. Budding bookworms will delight in this clever retelling of the classics made just for them!

In L. Frank Baum's The Wonderful Wizard of Oz, astorm transports Dorothy to the magical Land of Oz. Can she defeat the WickedWitch and find her wayhome? It's a first words primer for your literary little one!

The Cozy Classics series is the brainchild of two brothers, both dads, who were thinking of ways to teach words to their very young children. They hit upon the classics as the basis for their infant primers, and the rest, as they say, is history. From Moby Dick to Pride and Prejudice, here are The Great Books of Western Literature for toddlers and their parents in board book form-a little bit serious, a little bit ironic, entirely funny and clever, and always a welcome gift.
Jack and Holman Wang are twin brothers who grew up in Vancouver, British Columbia, where Holman still lives. As well as being the creators of the Star Wars Epic Yarns board books, Jack is a professor of writing at Ithaca College in Ithaca, New York, and Holman, a former middle school teacher, is an artist and author.