I Hate My Cats (A Love Story)
(Cat book for Kids, Picture Book about Pets)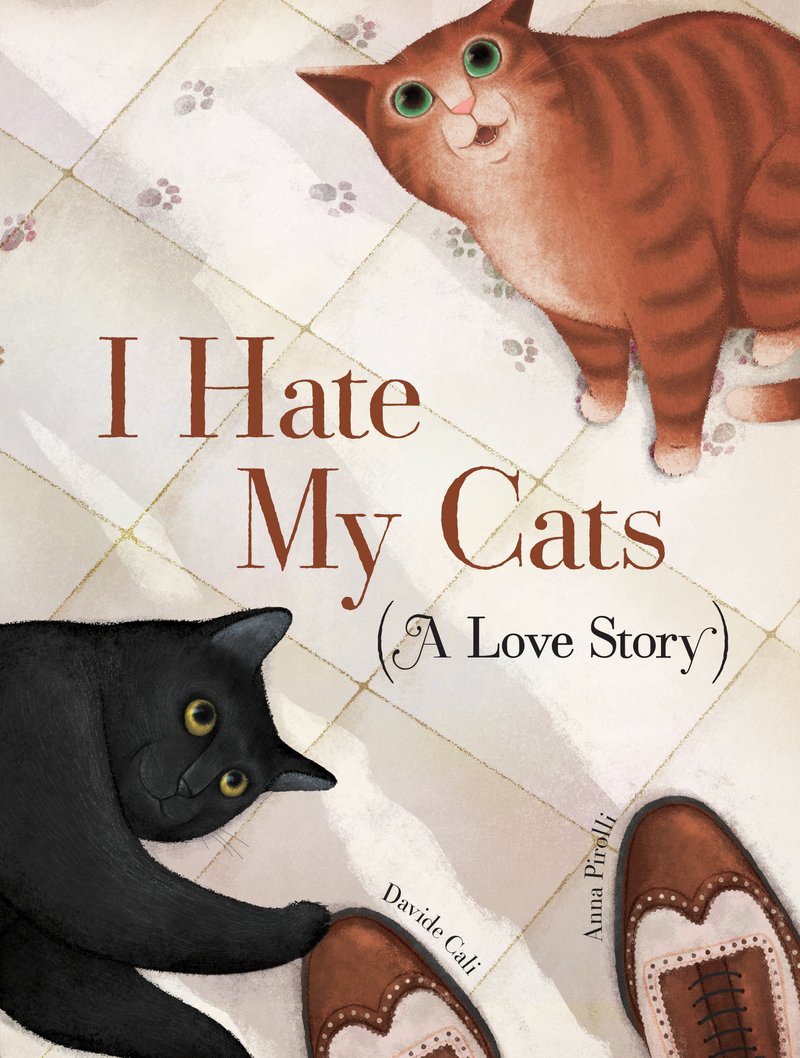 Chronicle Books
Available: 10/02/18
7.75 x 10.38 · 44 pages
Ages 5-8 years
9781452165950
CDN $23.99 · cl
Picture book

Buy the Book
+ Amazon.ca
+ Chapters.Indigo.ca
+ Independent Retailers
print

Ginger is the weird one. She plays with peas, purrs at artichokes, and has a strange fondness for chicken (but only the neighbor's chicken). Then there's Fred. His greatest talent? Sleeping. Oh, and hiding. And when he's not hiding, he's conspiring with Ginger to destroy the house! Such is life with cats. . . can't live with 'em, can't live without 'em-if you love them, that is. And yet the question remains: Why are these captivating creatures so marvelously maddening?! From internationally bestselling author Davide Cali, this humorous picture book about a cat owner and his beguiling felines celebrates quirky cat companions, im purr fections and all.
Davide Cali has published more than 40 books, including When an Elephant Falls in Love, A Funny Thing Happened on the Way to School . . ., and I Didn't Do My Homework Because . . ., which has been translated into 21 languages. He lives in France and Italy.

Anna Pirolli is an illustrator living in Milan, Italy. This is her first book.