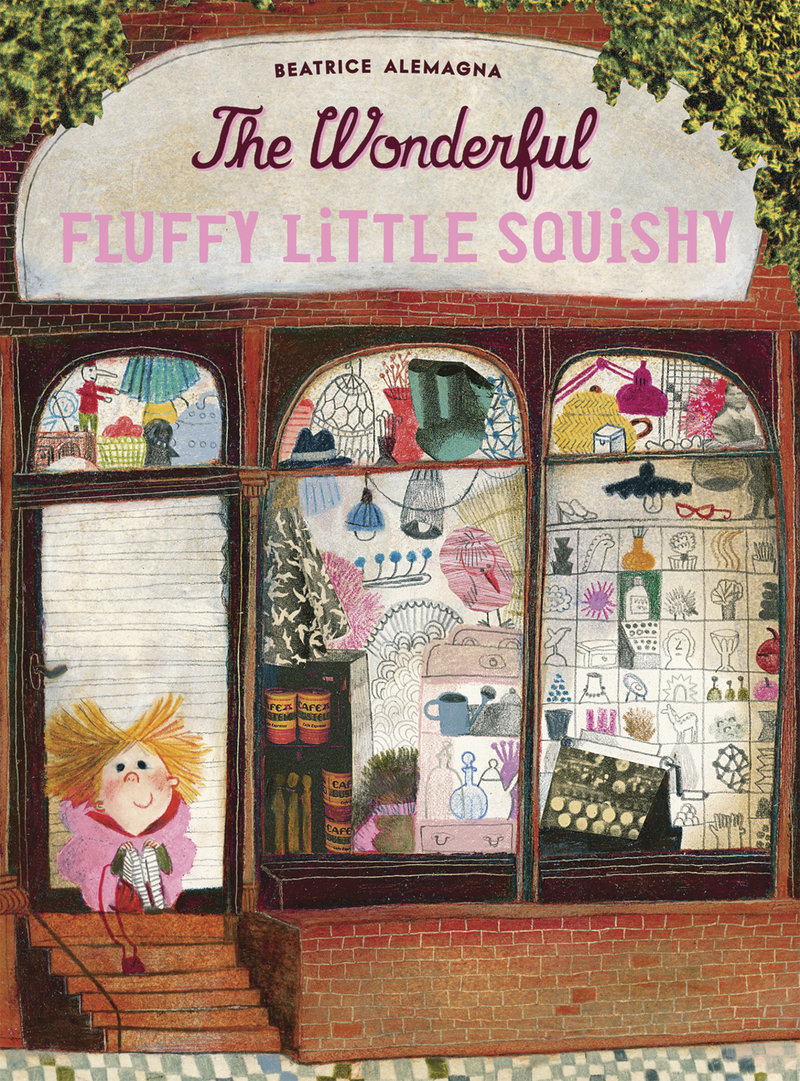 Enchanted Lion Books
Available: 09/11/15
8.75 x 11.75 · 48 pages
Ages 4-8 years
9781592701803
CDN $28.95 · cl
Hardback - picture book

The Wonderful Fluffy Little Squishy
Winner of the 2016 Mildred L. Batchelder Award
Here Alemagna stakes herself on the idea that the adventures children make for themselves are by far the very best!Eddie is five and a half, and thinks she is the only one in her family who isn't really good at something. So when she hears her little sister say 'birthday-Mommy-fluffy-little-squishy,' it's extra important for her to find this amazing present before anyone else does. So, gregarious, charming, clever little Eddie goes all around the neighborhood to all her fabulous friends-the florist, the chic boutique owner, the antiques dealer, and even the intimidating butcher-to find one. It's a magical adventure that draws on Eddie's special gifts, ones that she herself learns to appreciate.
Beatrice Alemagna has written and illustrated dozens of children's books, which have received numerous awards all over the world and have been translated into 14 languages. The author-illustrator of two New York Times Best Illustrated books, she has also been nominated for the Astrid Lindgren Memorial Award seven times and shortlisted for the Hans Christian Andersen Award twice. Enchanted Lion has published four of her picture books: The Wonderful Fluffy Little Squishy; Child of Glass ; Telling Stories Wrong ; and the forthcoming You Can't Kill Snow White, a picture book for teens and adults, published under Enchanted Lion's Unruly imprint. Born in Bologna, Italy, Alemagna lives and works in Paris, France.