Tyrannosaurus Rex vs. Edna the Very First Chicken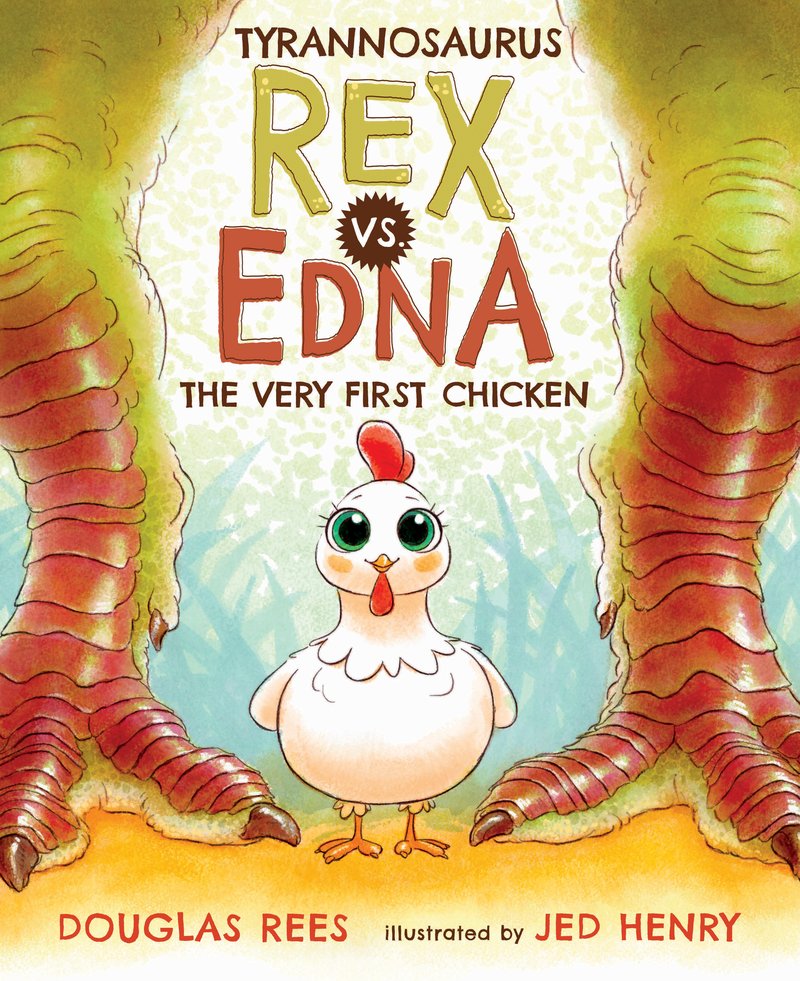 Henry Holt and Co.
Available: 09/26/17
9.35 x 11.31 · 40 pages
Ages 4-8 years
9781627795104
CDN $24.99 · cl
Picture book

Buy the Book
+ Amazon.ca
+ Chapters.Indigo.ca
+ Independent Retailers
print

Tyrannosaurus Rex wants breakfast. He stomps and he roars and he gnashes his teeth - and he scares all the other dinosaurs right out of the forest.

Only Edna, the very first chicken, is unafraid. She won't let that bully T. rex push her around! But will Edna's mighty beak and terrible flapping wings be a match for T. rex's mighty claws and terrible jaws?

This hilarious tale of bravery will have readers clucking in triumph!

Jed Henry's charming illustrations accompany Douglas Rees' upROARious tale.

Douglas Reesis an author and librarian from the San Francisco Bay Area. He is best known for his Uncle Pirate books and Vampire High young adult series. Jed Henryhas illustrated many wonderful books for children, including his own Cheer Up, Mouse and I Speak Dinosaur . He lives in Provo, Utah with his wife and daughter.