I Got the Christmas Spirit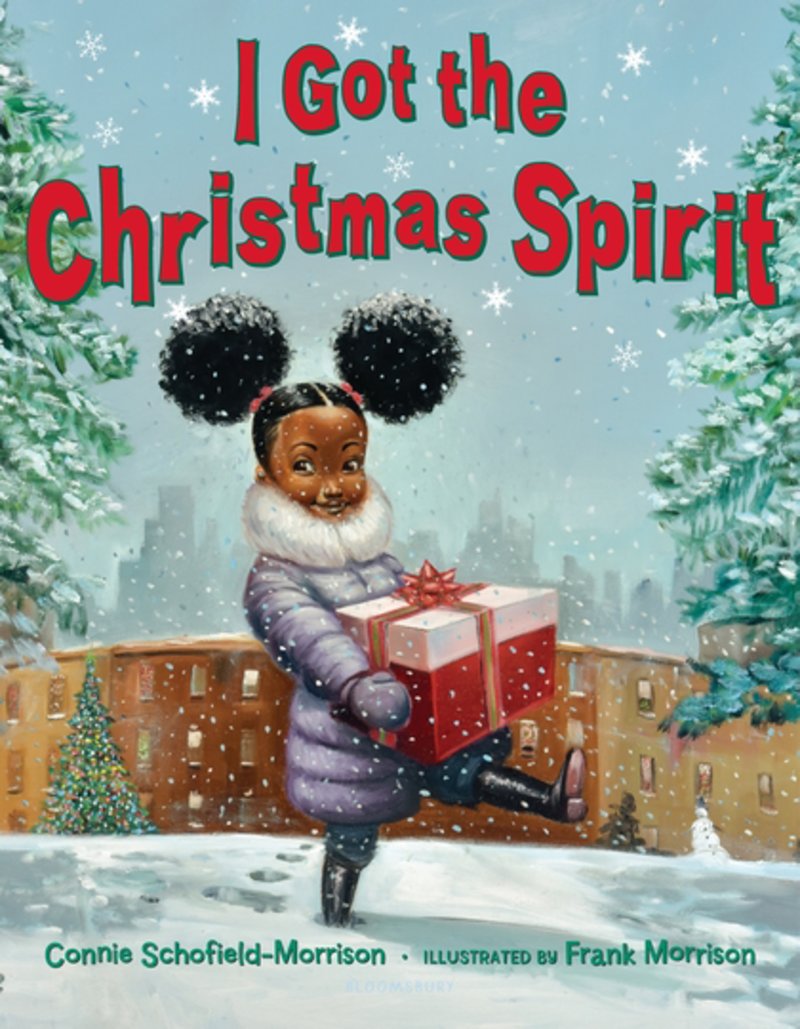 Bloomsbury
Available: 09/04/18
8.83 x 11.33 · 32 pages
Ages 3-6 years
9781681195285
CDN $24.50 · cl
With dust jacket

Buy the Book
+ Amazon.ca
+ Chapters.Indigo.ca
+ Independent Retailers
print

In the same feel-good style of I Got the Rhythm, this exuberant picture book explores the joys of the holiday season, once again illustrated by award-winning artist Frank Morrison.

It's the most wonderful time of the year, and a mother and daughter are enjoying the sights and sounds of the holiday season. The little girl hears sleigh bells ringing and carolers singing. She smells chestnuts roasting - CRUNCH! CRUNCH! CRUNCH! - and sees the flashing lights of the department store windows - BLING! BLING! BLING! She spreads the spirit of giving wherever she goes. And when she reaches Santa, she tells him her Christmas wish - for peace and love everywhere, all the days of the year.

Connie Schofield-Morrisonhas been writing since she was a young girl and is inspired every day by the big sounds and bright colors of the world around her. I Got the Rhythm is her first picture book. FRANK MORRISON is a renowned fine artist whose work was featured in Our Children Can Soar . He has lent his talents to many picture books, including Alex Rodriguez's Out of the Ballpark, Queen Latifah's Queen of the Scene, and Brenda Roberts' Jazzy Miz Mozetta, for which he won the Coretta Scott King/John Steptoe Award for New Talent. He lives in Georgia.