How to Be a Pirate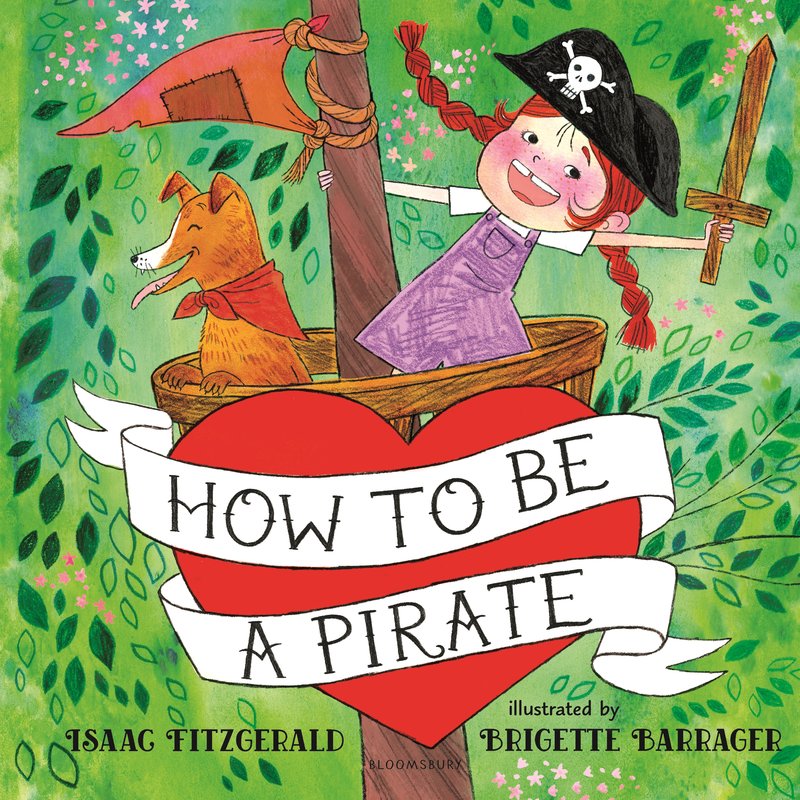 Bloomsbury
Available: 03/03/20
10.19 x 10.38 · 40 pages
Ages 3-6 years
9781681197784
CDN $24.50 · cl
Picture book

Buy the Book
+ Amazon.ca
+ Chapters.Indigo.ca
+ Independent Retailers
print

A National Bestseller!

A beautiful, generous, fun collaboration of story and illustration and pirate tattoos. Seriously wise pirate advice for everyone." - Jon Scieszka, National Ambassador for Young People's Literature

CeCe dreams of being a pirate. When the neighborhood boys tell her that she can't, she wonders where to begin. Luckily, she suspects her grandpa must know something about being a pirate - why else would he have all those tattoos?

As he shares each tattoo, Grandpa and CeCe are transported from adventure to adventure, and CeCe discovers that there are all kinds of ways to be a pirate - BeBRAVE!BeQUICK!BeINDEPENDENT!AndFUN! - and most of all, whether you're a pirate or not, the most important thing you can do is toBELIEVE IN YOURSELF.

This heartwarming and imaginative story from Isaac Fitzgerald and bestselling illustrator Brigette Barrager is a vibrant, joyful expression of what it means to be all kinds of wonderful things . . . including a pirate.

Isaac Fitzgerald appears frequently on The Today Show and is the author of the bestselling children's book How to Be a Pirate as well as the co-author of Pen & Ink and Knives & Ink (winner of an IACP Award). His writing has appeared in the New York Times, the Guardian, the Best American Nonrequired Reading, and numerous other publications. He lives in Brooklyn.