Killer Pizza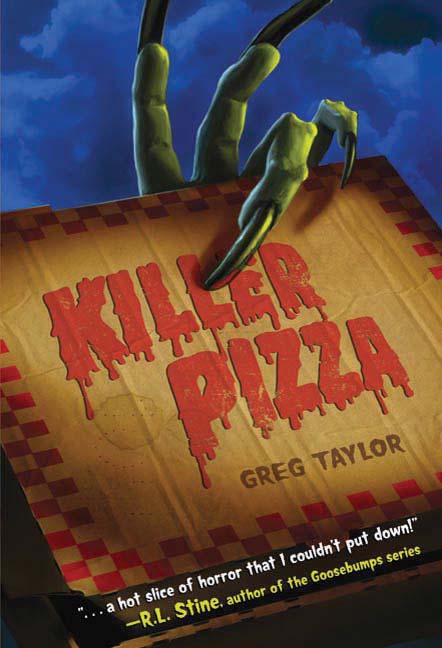 Square Fish
Available: 05/24/11
5.22 x 7.58 · 368 pages
Ages 10-14 years
9780312674854
CDN $15.99 · pb

Buy the Book
+ Amazon.ca
+ Chapters.Indigo.ca
+ Independent Retailers
print

Pizza you'll die for!

Toby McGill dreams of becoming a world-famous chef, but up until now, his only experience has been watching the Food Network. When Toby lands a summer job at Killer Pizza, where pies like The Monstrosity and The Frankensausage are on the menu, things seem perfect. His coworkers, Annabel and Strobe, are cool, and Toby loves being part of a team. But none of them are prepared for what's really going on at Killer Pizza: It's a front for a monster-hunting organization!

Learning to cook pizzas is one thing, but killing hideously terrifying monsters? That's a whole other story. Still, if Toby quits Killer Pizza, will monsters take over his town?

Greg Taylor's Killer Pizza is a humorous and fast-paced read that R.L. Stine calls a hot slice of horror that I couldn't put down!"

Greg Taylor is the author of the young adult novels The Girl Who Became a Beatle, Killer Pizza, and Killer Pizza: The Slice . Born in Pittsburgh, Pennsylvania, he graduated from Penn State University and started out his career as a professional drummer, before moving to Los Angeles to become a screenwriter. His screenwriting credits include Jumanji, Harriet the Spy, Prancer, and The Christmas Box .