Something's Wrong!
A Bear, a Hare, and Some Underwear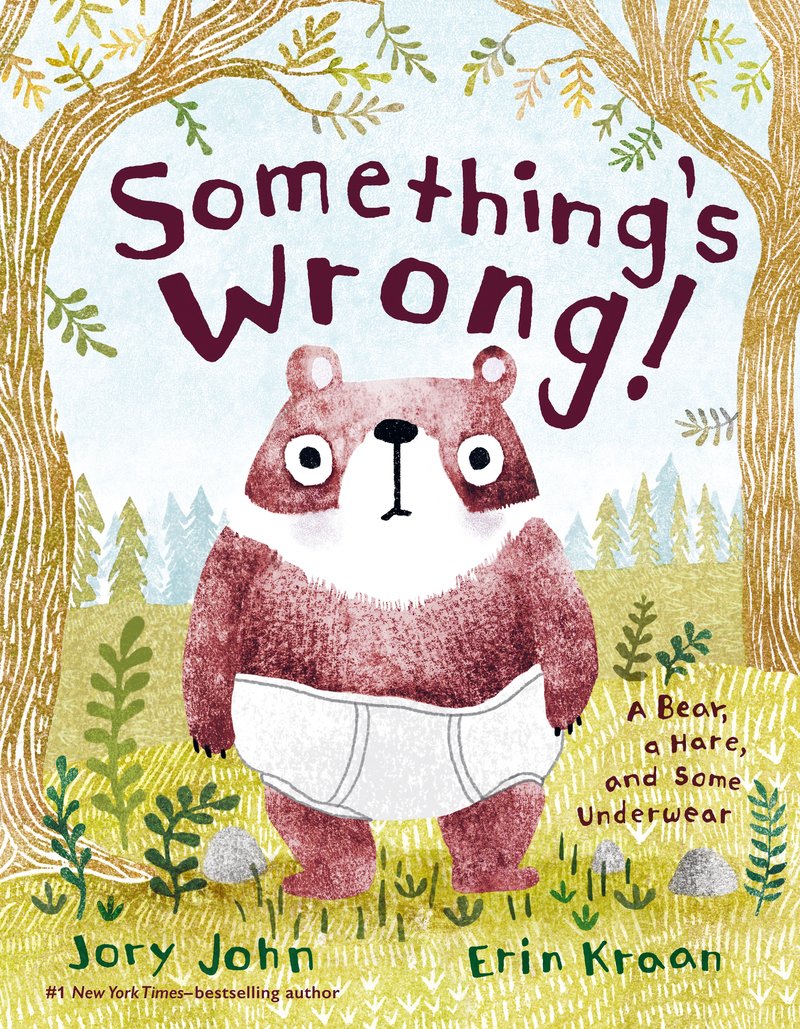 Farrar Straus & Giroux
Available: 03/23/21
8.87 x 11.02 · 40 pages
Ages 3-6 years
9780374313883
CDN $25.99 · cl
Picture book


Canadian Title
Buy the Book
+ Amazon.ca
+ Chapters.Indigo.ca
+ Independent Retailers
print

A hilarious picture book from #1New York Times bestselling author Jory John, paired with new illustrator Erin Kraan, about a bear whose friends help him make it through a bad day!

Jeff the bear has definitely forgotten something. He ate his breakfast, he watered his plant, he combed his fur. . . what could it be? Why does he feel so oddly off? So he asks his friend Anders the rabbit what could possibly be wrong. It couldn't have anything to do with the fact that he's wearing underwear. . . over his fur. . . could it?

Something's Wrong! is another read-out-loud, laugh-out-loud picture book from bestselling and beloved author Jory John, about that horrible nagging feeling that it just might not be your day--but you know you have a friend to support you no matter what.

Jory John is a #1New York Times-bestselling author of books for both children and adults. His work includes theNew York Times-bestselling picture booksThe Good Egg andThe Bad Seed; the award-winning Bear & Duck series; the popular picture booksSomething's Wrong!,PenguinProblems, andGiraffe Problems; and theNew York Times-bestselling The Terrible Two series. He lives in Portland, Oregon. Learn more on his website! Erin Kraan is a children's book illustrator, woodcutter, and printmaker. She loves the process of carving her characters into wood and seeing how their quirky and whimsical identities come to life through the ink in the prints. You can often find her doodling while drinking coffee and wearing cozy socks that are usually inside out or backwards.Something's Wrong!is her debut picture book. She lives in Vancouver, British Columbia.