Over in the Hollow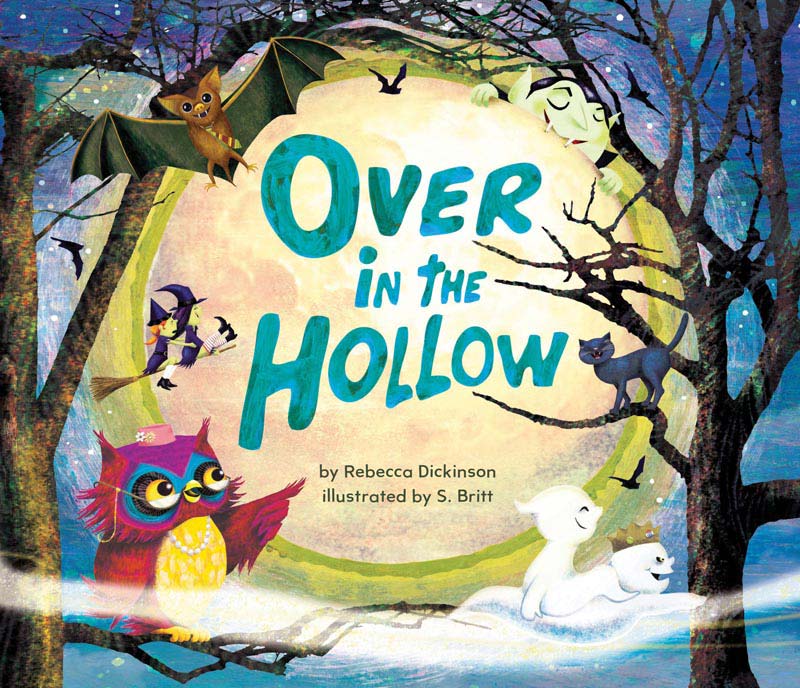 Chronicle Books
Available: 08/05/09
9.25 x 10.75 · 36 pages
Ages 3-7 years
9780811850353
CDN $22.99 · cl
Picture book

Buy the Book
+ Amazon.ca
+ Chapters.Indigo.ca
+ Independent Retailers
print

Over in the hollow, where the cobwebs are spun,
Live a giant mother spider and her little spidey one.

Who else lives over in the hollow? A papa mummy and his little mummies two, a mama owl and her little owlets three. . . and more! And they all have something to say, whether it's to hoot, to howl, to hiss, or to yowl. Inspired by Olive A. Wadsworth's classic counting rhyme, Over in the Meadow," Over in the Hollow is a spooky take on the popular Appalachian poem. A wonderful read-aloud, the playful rhyme and repetition will delight readers of all ages who enjoy a funnot scaryapproach to the world of ghosts, werewolves, and the like.
Rebecca Dickinson is the author of 5 books. She lives near Seattle.

S. Britt's illustrations have been featured in magazines, newspapers, advertisements, books, greeting cards, posters, and CD covers. He is the illustrator of School Years: A Family Keepsake of School Memories. He lives in Portland, Oregon.