The Templeton Twins Have an Idea
Book One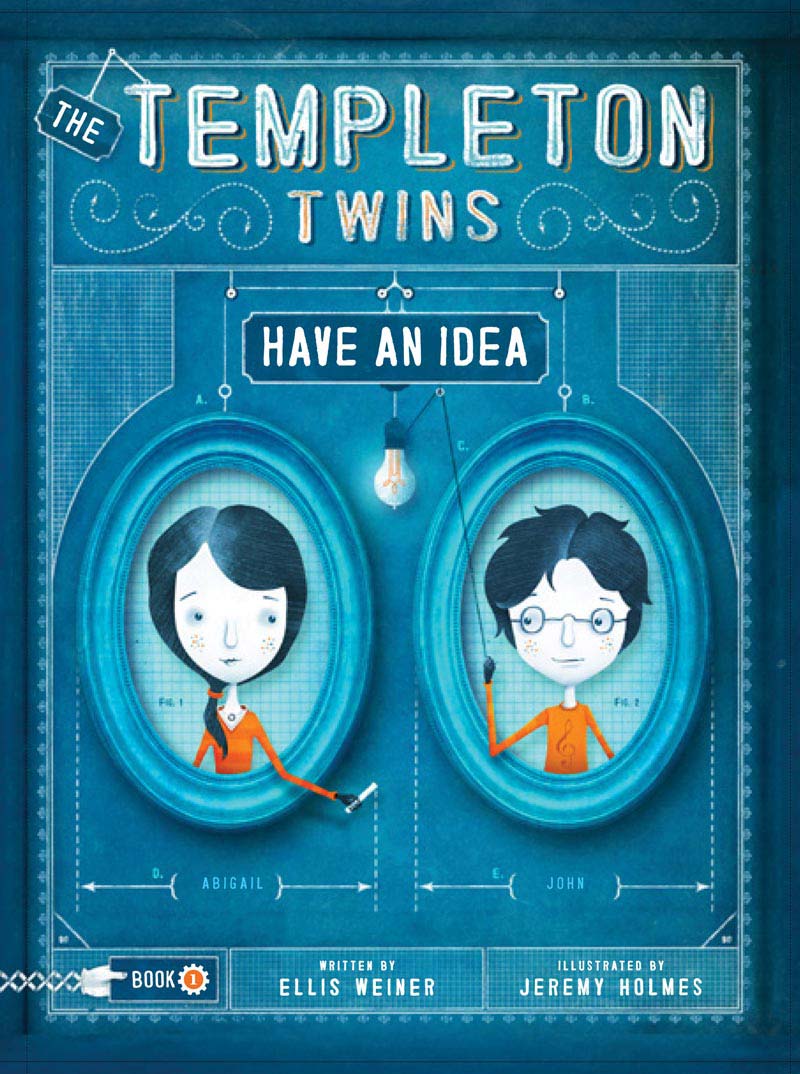 Chronicle Books
Available: 08/15/12
6.5 x 8.5 · 232 pages
Ages 9-12 years
9780811866798
CDN $25.99 · cl

Buy the Book
+ Amazon.ca
+ Chapters.Indigo.ca
+ Independent Retailers
print

Suppose there were 12-year-old twins, a boy and girl named John and Abigail Templeton. Let's say John was pragmatic and played the drums, and Abigail was theoretical and solved cryptic crosswords. Now suppose their father was a brilliant, if sometimes confused, inventor. And suppose that another set of twins-adults-named Dean D. Dean and Dan D. Dean, kidnapped the Templeton twins and their ridiculous dog in order to get their father to turn over one of his genius (sort of) inventions. Yes, I said kidnapped. Wouldn't it be fun to read about that? Oh please. It would so. Luckily for you, this is just the first in a series perfect for boys and girls who are smart, clever, and funny (just like the twins), and enjoy reading adventurous stories (who doesn't?!).
Ellis Weiner is a contributor to the New Yorker and a regular blogger for the Huffington Post . He is also the author of several books, including Yiddish with Dick and Jane, which he co-authored with his wife. He lives in southern California.

Jeremy Holmes is the creative mind behind Mutt Ink, a graphic design studio. His first book, There Was an Old Lady (also published by Chronicle), was awarded BolognaRazzi's Opera Prima award at the 2010 Bologna Book Fair. He lives in Pennsylvania.