These Vicious Masks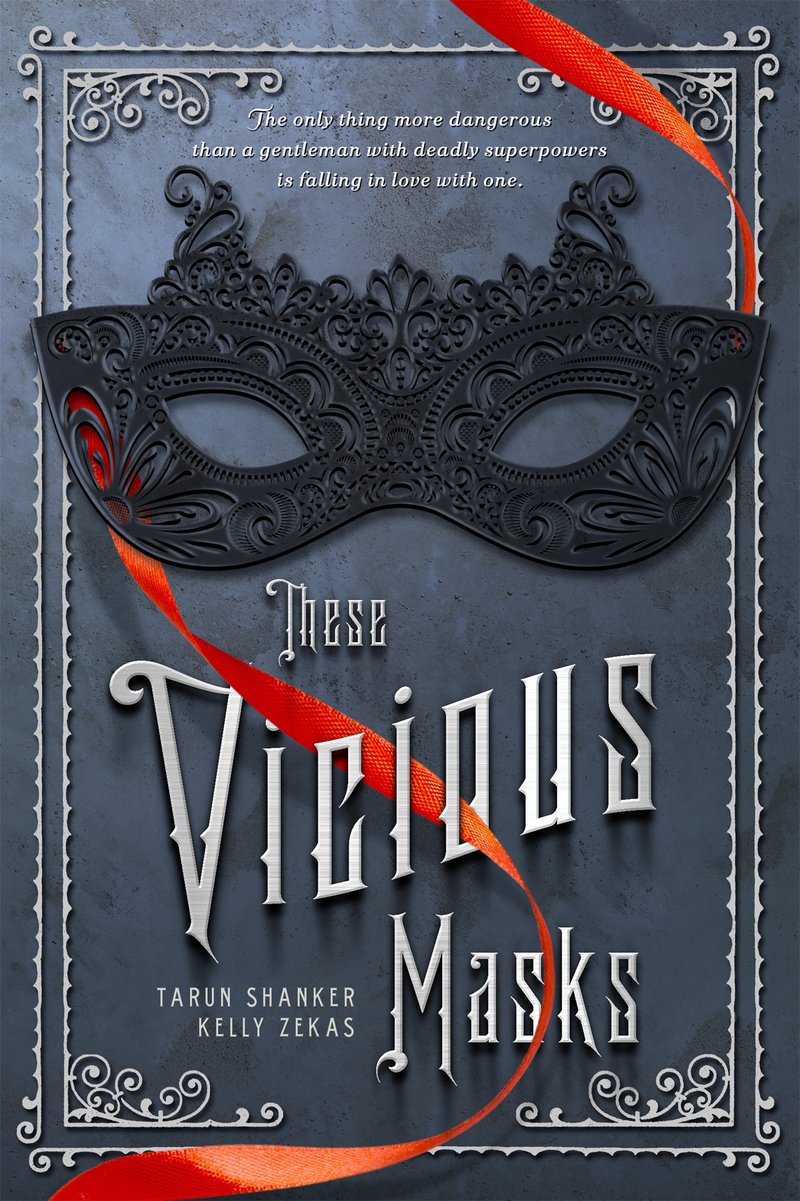 Feiwel & Friends
Available: 02/09/16
5.51 x 8.24 · 320 pages
Ages 12-18 years
9781250073891
CDN $21.99 · pb

Buy the Book
+ Amazon.ca
+ Chapters.Indigo.ca
+ Independent Retailers
print

Jane Austen meets X-Men in this thrilling Victorian adventure full of magic and mysticism, perfect for anyone who loves a confident, rebellious heroine, snappy dialogue, and a hint of romance.

England, 1882. Evelyn is bored with society and its expectations. So when her beloved sister, Rose, mysteriously vanishes, she ignores her parents and travels to London to find her, accompanied by the dashing Mr. Kent. But they're not the only ones looking for Rose. The reclusive, young gentleman Sebastian Braddock is also searching for her, claiming that both sisters have special healing powers. Evelyn is convinced that Sebastian must be mad, until she discovers that his strange tales of extraordinary people are true - and that her sister is in graver danger than she feared.

Chosen by readers like you for Macmillan's young adult imprint Swoon Reads, These Vicious Masks is an action-packed, genre-bending novel by debut authors Tarun Shanker and Kelly Zekas.

Praise for These Vicious Masks :

This is a perfect pick for someone who wants a little magic in their Victorian novels, and its combination ofhistorical fiction and mysticism will remind readers of Libba Bray's Gemma Doyle trilogy." - Booklist

"This tale hasbrisk pacing, plenty of action, and a heroine with more than her fair share ofgirl-power confidence." - School Library Journal
"
Mild-mannered assistant by day, milder-mannered writer by night,Tarun Shanker is a New York University graduate currently living in Waltham, MA. His idea of paradise is a place where kung fu movies are projected on clouds, David Bowie's music fills the air, and chai tea flows freely from fountains. He is the author of These Vicious Masks, These Ruthless Deeds, and These Vengeful Souls. Kelly Zekas, a New York University graduate, writes, acts, and reads in New York City. YA is her absolute favorite thing on earth (other than cupcakes), and she has spent many hours crying over fictional deaths. She also started reading Harlequin romances at a possibly too-early age (twelve?) and still loves a good historical romance. She is the author of the These Vicious Masks, These Ruthless Deeds, and These Vengeful Souls.