Julie Taboulie's Lebanese Kitchen
Authentic Recipes for Fresh and Flavorful Mediterranean Home Cooking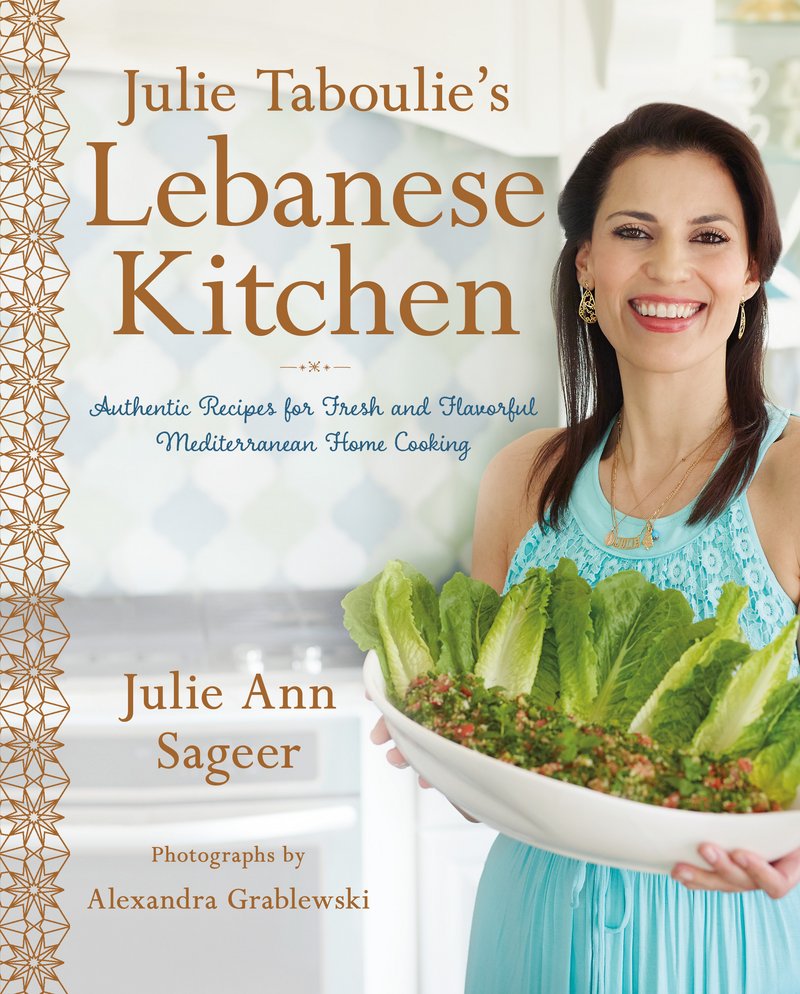 St. Martin's Press
Available: 06/06/17
8.26 x 10.39 · 304 pages
9781250094933
CDN $42.50 · cl

Buy the Book
+ Amazon.ca
+ Chapters.Indigo.ca
+ Independent Retailers
print

Contemporary Lebanese recipes from the host of PBS shows Cooking with Julie Taboulie and the Julie Taboulie's Lebanese Kitchen.

Since she was six years old, Julie Ann Sageer (nicknamed Julie Taboulie by her close-knit family) has had a passion for cooking the meals of her Lebanese heritage. Just like in her Emmy-nominated cooking show Cooking with Julie Taboulie, each of her recipes comes with hands-on instructions, tips, and tricks for making homemade Middle Eastern dishes using heaps of fresh, seasonal ingredients. Here you'll find dishes that range from classics like falafel, shawarma, and (of course) taboulie, to warming Bazilla - a stew of tomato, green pea, and lamb - to honey and rosewater-infused desserts.

In these 125 recipes, you'll learn how easy it is to make such Lebanese staples as fresh labneh (strained yogurt) and how to put together your own delicious, multi-purpose spice mixes. In addition to the delicious meat and chicken dishes, Lebanese cuisine offers a wide variety of vegetarian, pescatarian, vegan, and gluten-free dishes, usually with no substitutions whatsoever! Every chapter includes a multitude of dishes for eaters of all kinds and preferences, from meat-lovers to veggie-heads and everything in between.

JULIE ANN SAGEER is the host of the Emmy-nominated Cooking with Julie Taboulie and the upcoming Julie Taboulie's Lebanese Kitchen, airing on PBS stations nationwide. Born in Central New York and raised in the Finger Lakes, her warm, welcoming way in the kitchen lends a vibrant quality to the flavorful food she shares. LEAH BHABHA is a cookbook co-author, recipe tester, and food writer who has written for numerous publications including Food & Wine, New York Magazine, The Guardian, and Food52. She collaborated with Julie Ann Sageer on Julie Taboulie's Lebanese Kitchen cookbook.