Natalie Portman's Fables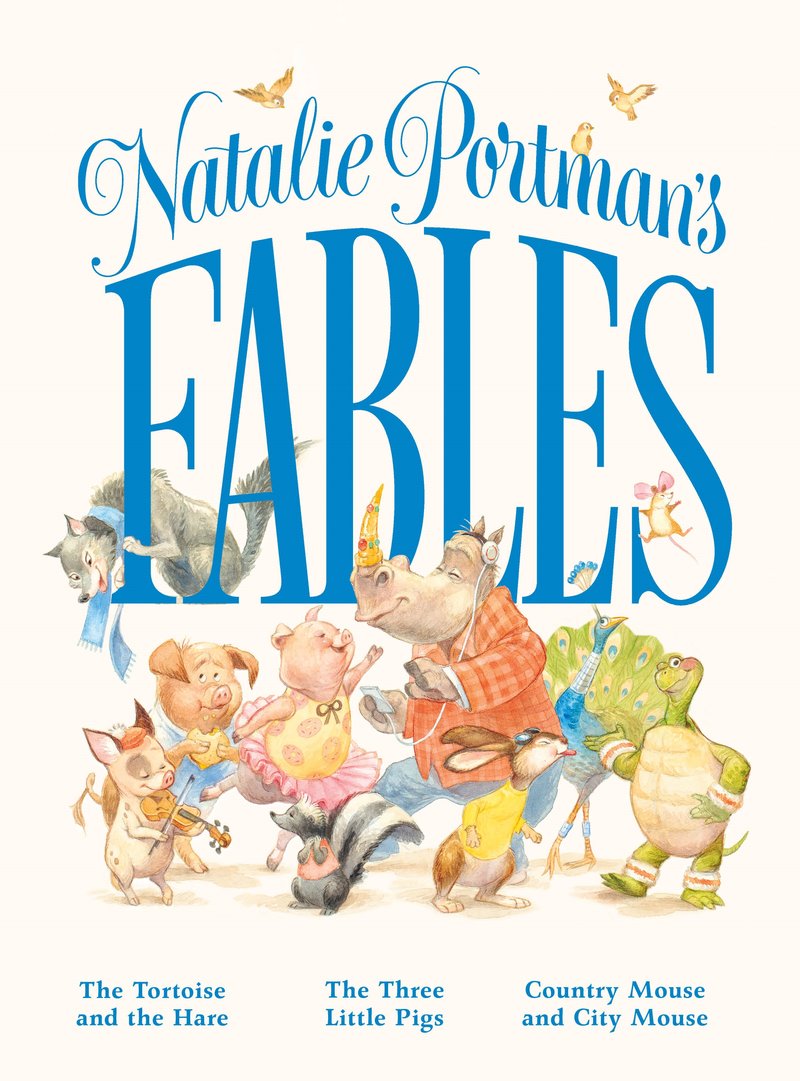 Feiwel & Friends
Available: 10/20/20
6.92 x 9.3 · 64 pages
Ages 4-6 years
9781250246868
CDN $26.99 · cl

Buy the Book
+ Amazon.ca
+ Chapters.Indigo.ca
+ Independent Retailers
print

Academy Award-winning actress, director, producer, and activist Natalie Portman retells three classic fables and imbues them with wit and wisdom in thisNew York Times bestselling book.

From realizing that there is no right" way to live to respecting our planet and learning whatreally makes someone a winner, the messages at the heart ofNatalie Portman's Fables are modern takes on timeless life lessons.

Told with a playful, kid-friendly voice and perfectly paired with Janna Mattia's charming artwork, Portman's insightful retellings ofThe Tortoise and the Hare, The Three Little Pigs, andCountry Mouse and City Mouse are ideal for reading aloud and are sure to become beloved additions to family libraries.

An instantNew York Times bestseller!
"
Natalie Portman is an Academy Award-winning actress, director, producer, and activist whose credits includeLeon: The Professional, Cold Mountain, Closer, V for Vendetta,the Star Warsfranchise prequels, A Tale of Love and Darkness, Jackie,andThor: Love and Thunder. Born in Jerusalem, Israel, she is a graduate of Harvard University, and now lives with her family in Los Angeles.Natalie Portman's Fablesis her debut picture book. Janna Mattia was born and raised in San Diego. She received a degree in Illustration for Entertainment from Laguna College of Art and Design, and now works on concept and character art for film, illustration for licensing, and private commissions.Natalie Portman's Fables is her picture book debut.