The Silver Shooter
A Rose Gallagher Mystery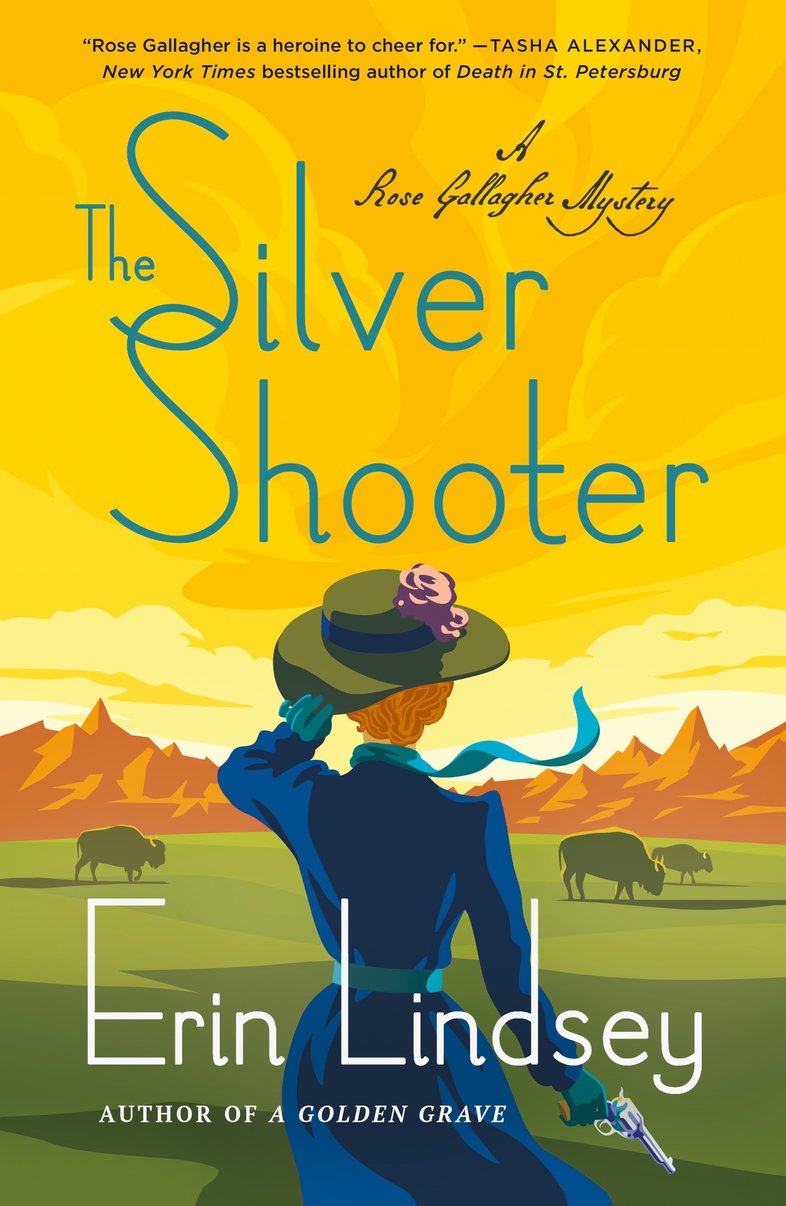 Minotaur
Available: 11/17/20
5.5 x 8.24 · 352 pages
9781250623447
CDN $28.50 · pb


Canadian Title
Buy the Book
+ Amazon.ca
+ Chapters.Indigo.ca
+ Independent Retailers
print

Erin Lindsey's third historical mystery The Silver Shooter follows Rose Gallagher as she tracks a monster and searches for treasure in the wilds of the Dakota Territory.

It's the spring of 1887, and Rose Gallagher is finally coming into her own. She's the proud owner of a lovely little home near Washington Square, where she lives with her mother and friend Pietro, and she's making a name for herself as a Pinkerton agent with a specialty in things . . . otherworldly. She and her partner Thomas are working together better than ever, and mostly managing to push aside romantic feelings for one another. Mostly.

Things are almost too good to be true - so Rose is hardly surprised when Theodore Roosevelt descends on them like a storm cloud, hiring them for a mysterious job out west. A series of strange occurrences in the Badlands surrounding his ranch has Roosevelt convinced something supernatural is afoot.

It began with livestock disappearing from the range, their bodies later discovered torn apart by something monstrously powerful. Now people are dying, too. Meanwhile, a successful prospector has gone missing, and rumors about his lost stash of gold have attracted treasure hunters from far and wide - but they keep disappearing, too. To top it all off, this past winter, a mysterious weather phenomenon devastated the land, leaving the locals hungry, broke, and looking for someone to blame.

With tensions mounting and the body count rising, Roosevelt fears a single spark will be all it takes to set the Badlands aflame. It's up to Rose and Thomas to get to the bottom of it, but they're against the clock and an unknown enemy, and the west will prove wilder than they could possibly imagine. . .

ERIN LINDSEY has lived and worked in dozens of countries around the world, but has only ever called two places home: her native city of Calgary and her adopted hometown of New York. In addition to the Rose Gallagher mysteries, she is the author of the Bloodbound series of fantasy novels from Ace. She divides her time between Calgary and Brooklyn with her husband and a pair of half-domesticated cats.