Who What Wear
The Allegra Biscotti Collection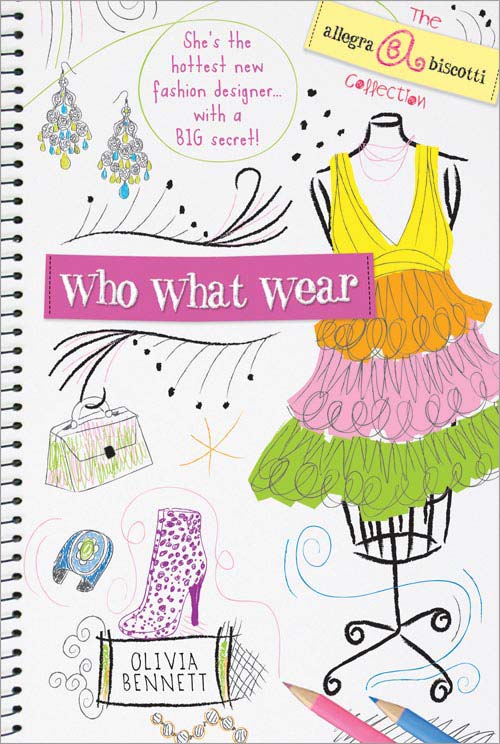 Sourcebooks
Available: 05/15/11
5.37 x 7.39 · 240 pages
Ages 9-12 years
9781402243929
CDN $18.99 · pb

Buy the Book
+ Amazon.ca
+ Chapters.Indigo.ca
+ Independent Retailers
print

In Book 2 of this fresh, fashion-forward series, Emma and Allegra's worlds collide! Emma must go undercover as her own intern long enough for Allegra to design a knock-out Sweet Sixteen dress for one of the popular girls at school.
Emma Rose is SO not famous
So how did she score inside information on the most talked-about party of the year? Because Emma is secretly the hottest new fashion designer - Allegra Biscotti - and hired to whip up a Sweet Sixteen dress for the guest of honor. Wait. . . fashion emergency! How can she create a fiercely fashionable dress and keep her secret? There's only one solution: Emma must go undercover - as her own intern!
But when Emma feels the pressure by her BFF to explain how she got an invite from the in-crowd and an ultra-fabulous fashion internship - just when Jackson finally starts paying attention to her - she knows she has to make it work. . .
. . . or will it all come apart at the seams?

Olivia Bennet has had a passion for fashion since she was a young girl, putting together surprising outfits for the daily fashion show that took place in the school hallways. When not writing fashion-forward books for tweens, Olivia can be found hot-gluing and sewing amazing DIY projects. Olivia loves to mix-and-match. . . and then mix it up some more.