Tree of Wonder
The Many Marvelous Lives of a Rainforest Tree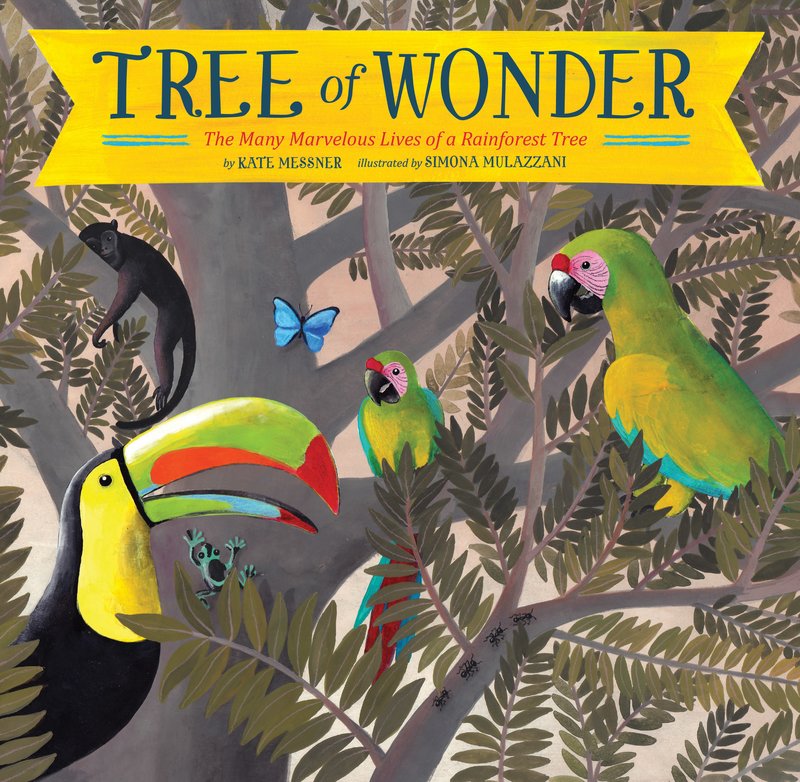 Chronicle Books
Available: 08/11/15
9.38 x 9.38 · 36 pages
Ages 5-8 years
9781452112480
CDN $25.99 · cl
Picture book

Buy the Book
+ Amazon.ca
+ Chapters.Indigo.ca
+ Independent Retailers
print

Deep in the forest, in the warm-wet green, 1 almendro tree grows, stretching its branches toward the sun. Who makes their homes here?

2 great green macaws,
4 keel-billed toucans,
8 howler monkeys,
16 fruit bats,
32 fer-de-lance vipers,
64 agoutis,
128 blue morpho butterflies,
256 poison dart frogs,
512 rusty wandering spiders,
1,024 leafcutter ants.

Count each and every one as life multiplies again and again in this lush and fascinating book about the rainforest.
Kate Messner is a middle school teacher and the author of several books for young readers including Over and Under the Snow, Up in the Garden and Down in the Dirt, and the Sea Monster series. She lives in Plattsburgh, New York.

Simona Mulazzani has illustrated more than 60 books for publishers around the world, and has received a Silver Medal from the Society of Illustrators. She lives in Pesaro, Italy.