The Bear's Song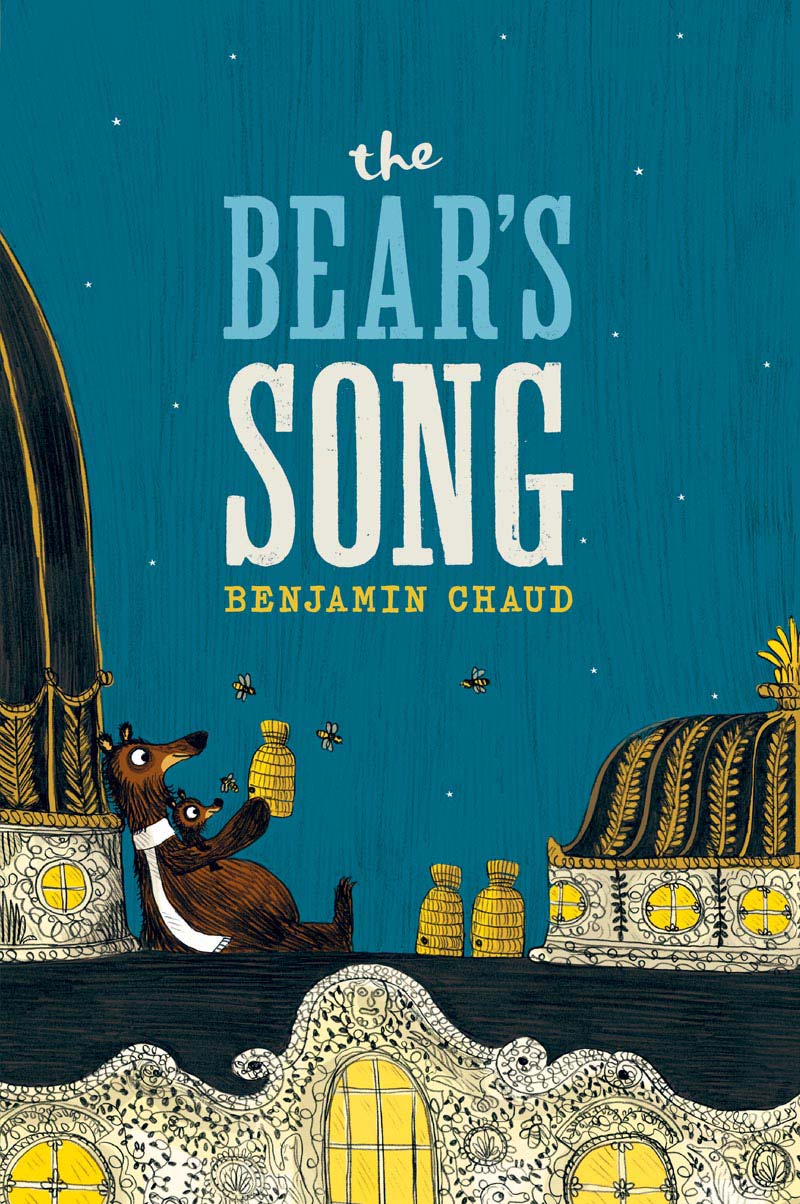 Chronicle Books
Available: 09/17/13
9.53 x 14.14 · 32 pages
Ages 3-5 years
9781452114248
CDN $29.99 · cl
Picture book

Buy the Book
+ Amazon.ca
+ Chapters.Indigo.ca
+ Independent Retailers
print

New York Times Notable Children's Book

Sweet" has new meaning in this richly illustrated, immersive picture book about two bears on a big-city adventure. Papa Bear is searching for Little Bear, who has escaped the den. Little Bear is following a bee, because where there are bees, there is honey! When the quest leads both bears into the bustling city and a humming opera house, theatrical hijinks ensue, culminating in a deliciously harmonious reunion. Children and parents alike will savor Benjamin Chaud's lush illustrations, and relish in the book's bonus seek-and-find elements.

Looking for more Papa Bear and Little Bear? Check out Bear's Sea Escape!
Benjamin Chaud is a well-known French author and illustrator whose work includes picture books and a CD for children. He lives in the Southeast of France.