Fish Finelli (Book 3)
Ghosts Don't Wear Glasses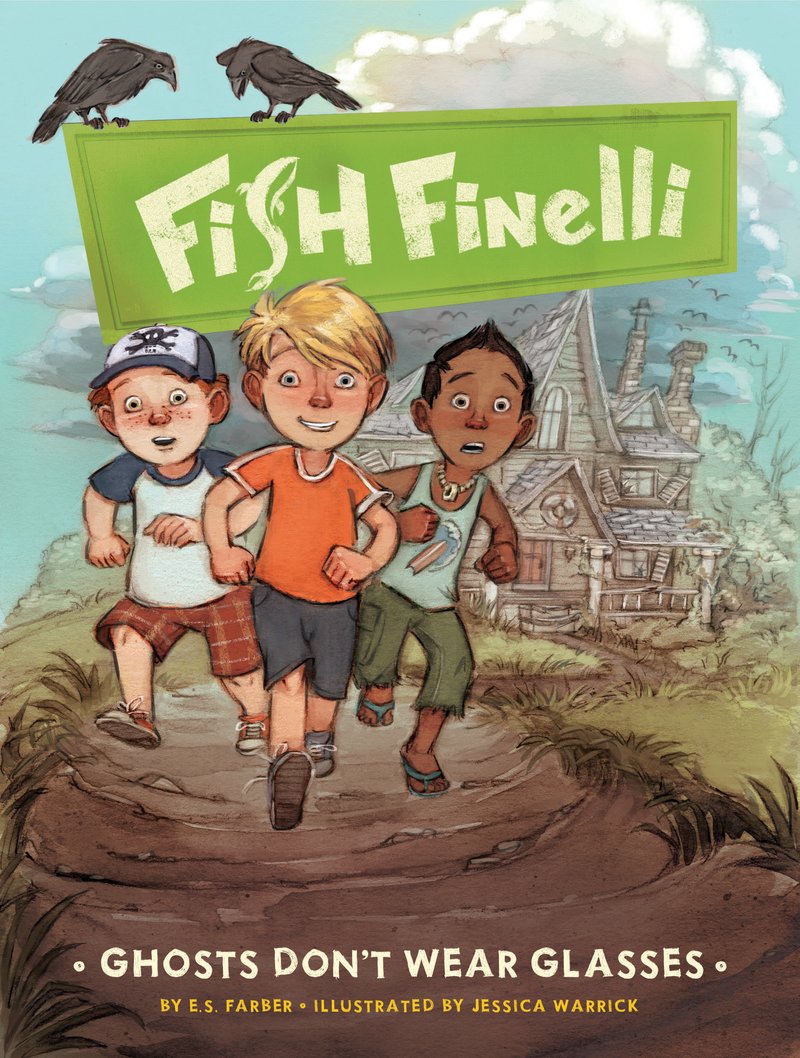 Chronicle Books
Available: 02/09/16
6.61 x 8.31 · 176 pages
Ages 8-12 years
9781452138152
CDN $22.99 · cl

Buy the Book
+ Amazon.ca
+ Chapters.Indigo.ca
+ Independent Retailers
print

Whooping Hollow bully, Bryce Billings, dares Fish Finelli and his friends to enter the one-legged whaler's long-abandoned haunted house on the night of a full moon. As they prepare for entry, they discover that if an heir to the house doesn't come forward by the end of the week, Bryce's dad will tear it down to build a resort. Determined not to let this historic (if ghost-infested!) house be destroyed, Fish and his friends decode a secret message, explore a hidden tunnel, and tail a newcomer to town to determine if there really is an heir. They're racing against the clock, but will they be fast enough to ensure Bryce and his dad don't get their way?
E.S. Farber is the mother of a boy who likes facts along with his fiction, which inspired her to create Fish Finelli. She has authored numerous books for children. She lives in Amagansett, New York.

Jessica Warrick creates humorous illustrations for children and childish adults. She lives in Jacksonville, Florida.