This Is Not a Valentine
(Valentines Day Gift for Kids, Children's Holiday Books)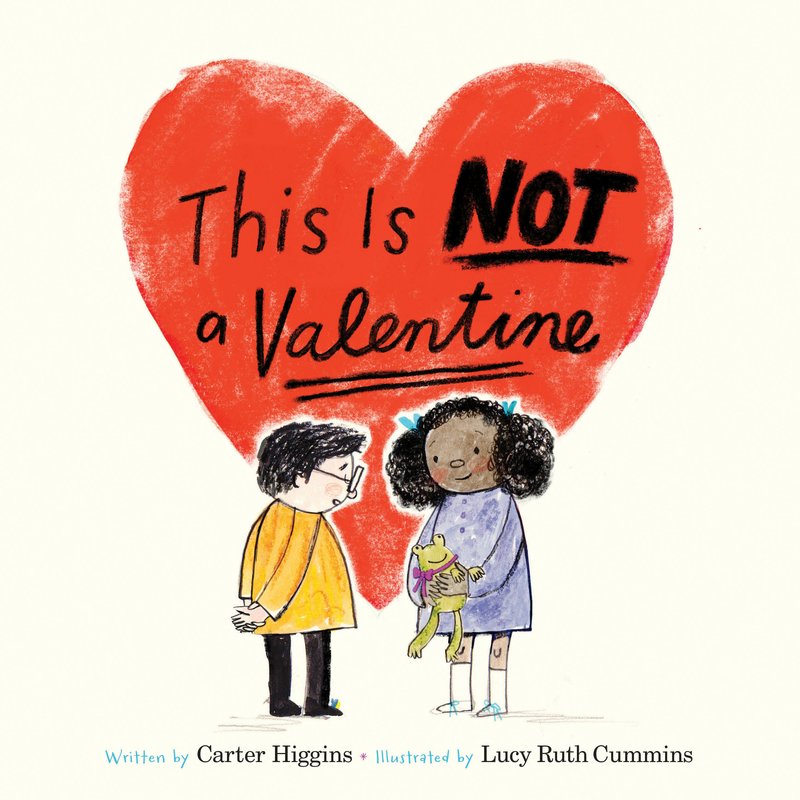 Chronicle Books
Available: 12/26/17
8.25 x 8.38 · 48 pages
Ages 5-8 years
9781452153742
CDN $22.50 · cl
Picture book


Canadian Title
Buy the Book
+ Amazon.ca
+ Chapters.Indigo.ca
+ Independent Retailers
print

This book is not a valentine. It doesn't have lacey edges or sugary hearts. But it is full of lucky rocks, secret hiding spots, and gumball machine treasures. This is a book about waiting in line and wishing for cinnamon buns. About recognizing that if you care so much about someone not thinking you care, maybe you really do. But wait-isn't that exactly what love is about? Maybe this book is sort of a valentine after all. A testament to handmade, wacky, bashful, honest love-sure to winover the hearts of all readers-this offering from debut picture book author Carter Higgins and children's book veteran Lucy Ruth Cummins is the perfect gift to celebrate every relationship, from parent to child, sibling to sibling, partner to partner, crush to crush.
Carter Higgins is an elementary school librarian, book blogger, and graphic designer. She is the creator of the Design of the Picture Book blog. This is her first picture book. She lives in Los Angeles, California.

Lucy Ruth Cummins is an author and illustrator, and also and art director of children's books. She lives in Brooklyn, New York.