I Love Kisses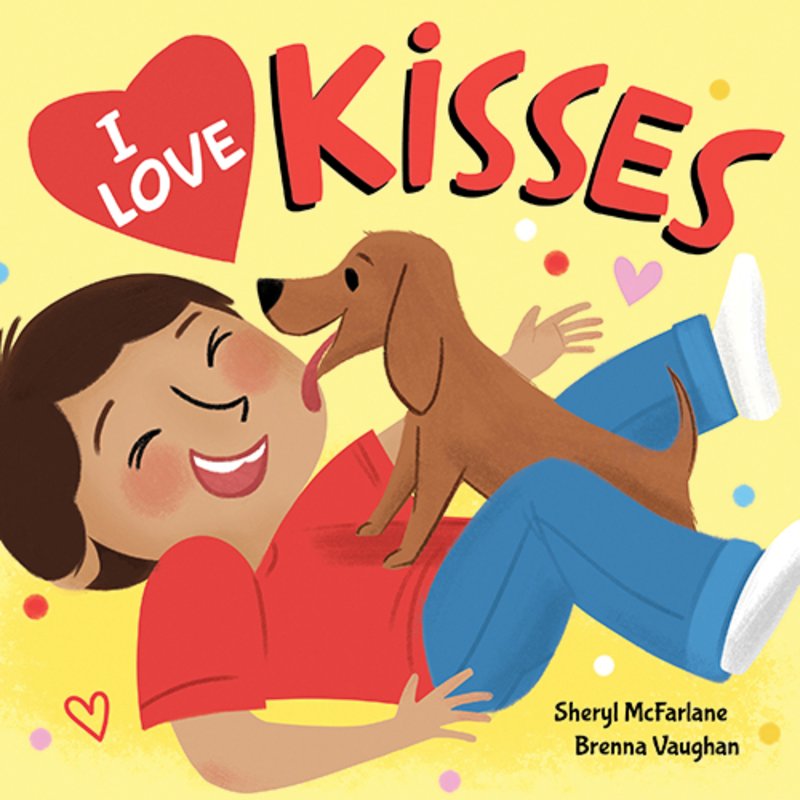 Sourcebooks
Available: 12/26/17
8.25 x 8.25 · 40 pages
Ages 4-8 years
9781492657125
CDN $14.99 · cl
Picture book


Canadian Title
Buy the Book
+ Amazon.ca
+ Chapters.Indigo.ca
+ Independent Retailers
print

This charming picture book explores the many ways a kiss can say I love you." Perfect for Valentine's Day gifts, your family library, or storytime read-alouds any day of the year.
I love kisses.
I'll bet that you do too!
Wake up sleepyhead kisses
Raspberry jam and bread kisses. . .
There are lots of kinds of kisses in the world, and they all say something different. Award-winning author Sheryl McFarlane's new book celebrates the best part about kisses; while each one is unique, they all say "I love you!"
Praise for I Love Kisses :
"McFarlane and Vaughan transport readers to a diverse neighborhood of townhouses populated by families of all makeups and colors - in the span of a few homes there are single parents, interracial families, gay fathers, a child who uses a wheelchair, and others. It's an easygoing and broadly appealing reminder that - no matter a family's shape, size, or particular circumstances - affection is a constant." - Publishers Weekly
"
Sheryl McFarlane has written 14 books for kids and teens, and has won the Moonbeam Award for YA in the US. She is an educator, book reviewer, blogger and freelance editor. She's worked for the Canadian Children's Book Centre and has served on multiple
award committees.

Brenna Vaughan has her BFA in illustration from the Memphis College of Art. She lives in St. Louis, MO with her two children.