I Saw Santa in Canada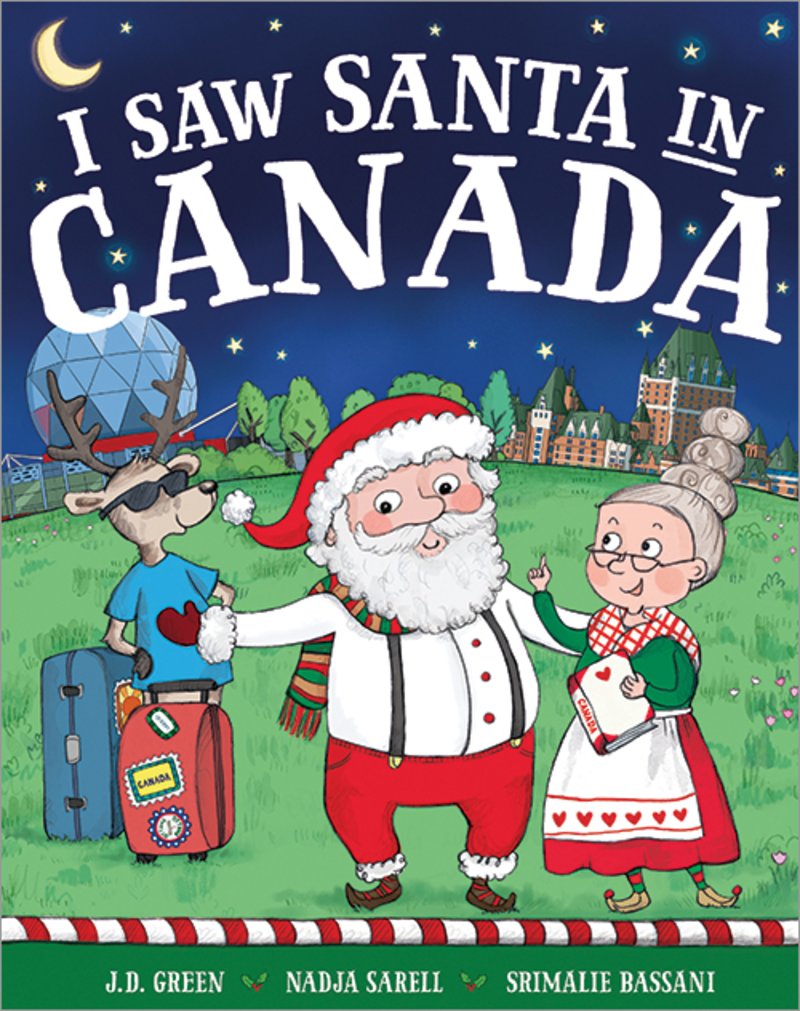 Sourcebooks
Available: 10/01/18
8.81 x 10.87 · 32 pages
Ages 4-8 years
9781492668367
CDN $18.99 · cl
Picture book

Buy the Book
+ Amazon.ca
+ Chapters.Indigo.ca
+ Independent Retailers
print

Santa's not planned his vacation this year. Mrs. Claus says, How 'bout Canada, my dear? You always say it's your favorite place, but remember, the children should not see your face ."
Santa and Mrs. Claus want to go on a vacation - but can someone as famous as Santa stay out of sight? Snuggle up and read what happens when things don't quite go as planned.
This Christmas regional series combines a fun and festive story with search-and-find artwork that will have children looking for Santa, Mrs. Claus, and Reindeer amongst Canada's most iconic sights!
"
JD Green is a Bristol born programmer turned author. He has vowed to continue writing in rhyme until such a time as he finds a way to surreptitiously slip 'discombobulated' into one of his books.
Nadja is an illustrator living in Helsinki, Finland. Her family is an artistic one, with an illustrator spouse and a very musically minded son. She graduated from North Wales School of Art and Design with BA in Illustration for Children's Publishing in 2004. Since then she has worked as an illustrator, and also a dance and art teacher. Nadja has worked with Finnish publishing houses, held solo exhibitions and taught workshops and illustration classes.
Srimalie lives and works in Mantova, Italy. Srimalie attended the Academy of Fine Arts, and later was selected for a Master's degree in Illustration Editorial ARS in FABULA" in Macerata. Her work is always full of surprises and she likes to diversify her style based on the story she is illustrating.
"