The Holiday Heroes Save Christmas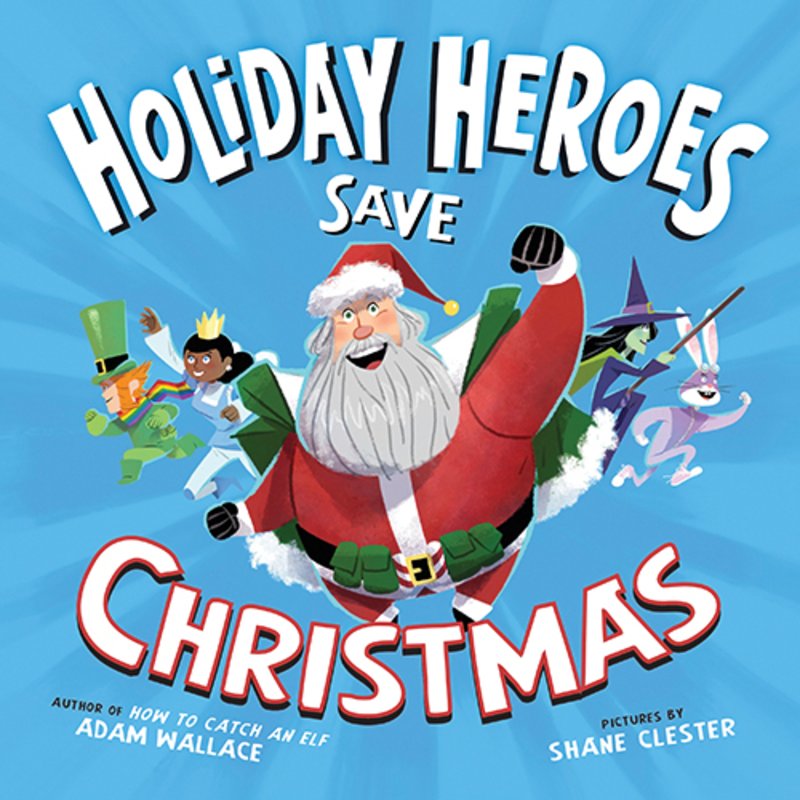 Sourcebooks
Available: 10/02/18
8.31 x 8.26 · 32 pages
Ages 4-7 years
9781492669708
CDN $15.99 · cl
Picture book

Buy the Book
+ Amazon.ca
+ Chapters.Indigo.ca
+ Independent Retailers
print

Join in on a zany Christmas adventure with this festive and funny new picture book featuring iconic holiday characters like you've never seen before - as superheroes!
Breaking news from the North Pole! Santa Claus can't deliver presents on Christmas Eve, and he needs backup. But not just anybody can help him - he needs the Holiday Heroes! This Christmas, it's up to the Easter Bunny, the Tooth Fairy, a Witch and a Leprechaun to fill in for Santa and save Christmas. Can the Holiday Heroes deliver presents without being spotted and keep Christmas on track for every little girl and boy? The Holiday Heroes Save Christmas is a new approach to giftable Christmas books that will have readers laughing all season long!
The perfect holiday picture book for kids 4-7 who love superheroes AND Christmas, Easter, Halloween, and more holidays year-round! This Christmas story for children isan easy gift or stocking stuffer and an exciting way to create family time this holiday season, and even start a new screen-free Christmas tradition!

Adam Wallace is a children's writer and cartoonist living in Australia. He is the author of the New York Times bestselling How to Catch series and The Holiday Heroes Save Christmas.