Mouse Vacation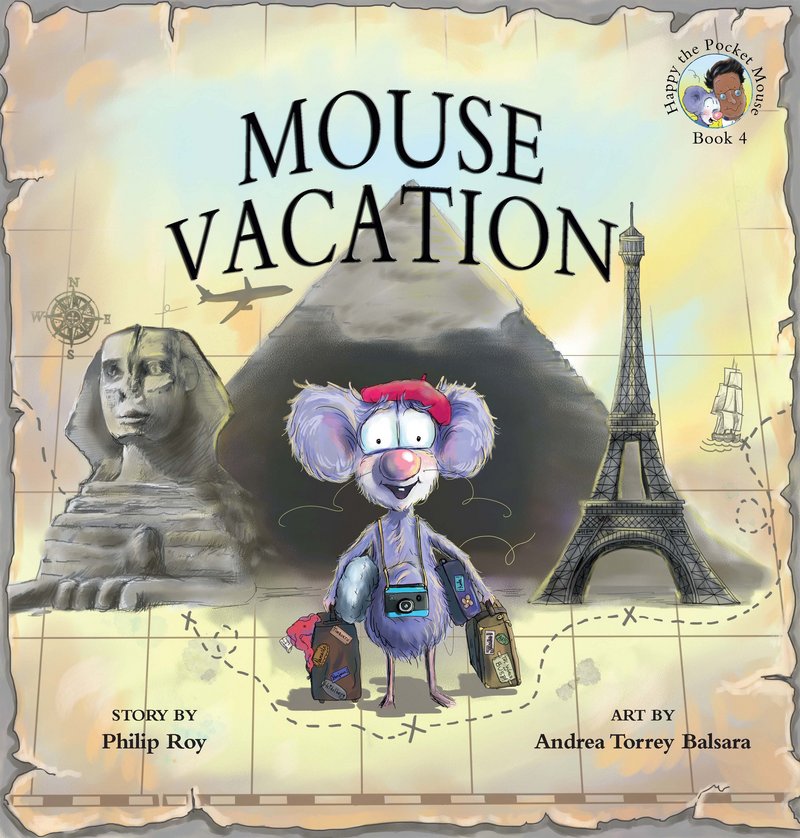 Ronsdale Press
Available: 09/30/16
9 x 9 · 32 pages
Ages 4-7 years
9781553804796
CDN $12.95 · cl


Canadian Title
Buy the Book
+ Amazon.ca
+ Chapters.Indigo.ca
+ Independent Retailers
print

In this fourth volume of the beloved "Happy the Pocket Mouse" picture book series, Happy and his human friend John debate as to where their next adventure should take them. John suggests a walk through the forest or a visit to the museum, but these are too lacklustre for Happy's thirst for excitement. When Happy then proposes a grand vacation to the likes of New York or Paris, John reasons that those places are too expensive and that they will have to compromise. Happy then suggests a camping trip in New Zealand, but John contends that it is too far away. "Why am I the only one compromising here?" Happy questions. In the end, Happy and John embark on an overnight bus trip to the seaport to view the majestic Tall Ships, and Happy is enthralled by these "ghosts of the past."
Andrea Torrey Balsara brings to life the Eiffel Tower, Taj Mahal, the Great Pyramids, and other exotic locales with 32 pages of brilliant, full-colour illustrations.
PHILIP ROY travels back and forth between his homes in Antigonish, Nova Scotia, and Durham, Ontario. This series of picture books for children complements Philip's "Submarine Outlaw" series for young readers. Visit www.philiproy.ca. ANDREA TORREY BALSARA has authored and has illustrated her own stories for children as well as working as a writer for many years. She lives in Bowmanville, Ontario. Visit www.torreybalsara.com.