Un ami pour Youpi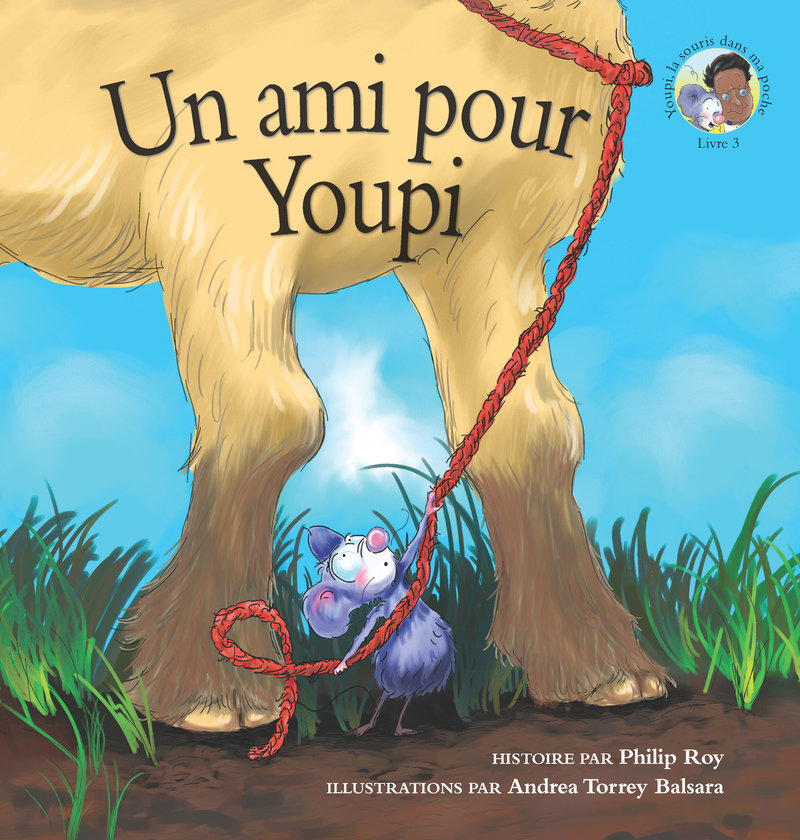 Ronsdale Press
Available: 12/15/19
9.32 x 9.08 · 32 pages
Ages 3-6 years
9781553805816
CDN $12.95 · cl


Canadian Title
Buy the Book
+ Amazon.ca
+ Chapters.Indigo.ca
+ Independent Retailers
print

Un ami pour Youpi is the third tale in the endearing French-language picture book series "Youpi, la souris dans ma poche." When Youpi declares he wants a pet - to pat and feed and take for walks - his friend Jean says that it's too much responsibility, that a pet needs lots of care and special attention. Not a mouse to give up easily, Youpi insists that his pet will be no more trouble than Mademoiselle Arcand's canary. But when Youpi's choice of pet turns out to have long furry legs, hooves and horns, Jean explains that you can't keep that kind of animal in the city. Youpi insists that they can simply hide it under a blanket. Offering a compromise, Jean suggests a "teddy-pet," to which, after some reflection, Youpi agrees. After bringing his new pet home and settling in happily for the night, Youpi suddenly declares that his pet requires a pet of her own. What sort of pet? Jean asks. Just a small one, Youpi assures him, with shiny black fur and a pretty white stripe.
Philip Roy travels back and forth between his homes in Brockville, Ontario, and Antigonish, Nova Scotia, giving talks and readings in schools, libraries and market fairs. This series of picture books for children complements Philip's eight-volume "Submarine Outlaw" series of novels for young readers. Visit www.philiproy.ca.

Andrea Torrey Balsara has authored and illustrated her own stories for children as well as working as a writer for many years. She lives in Bowmanville, Ontario. Visit www.torreybalsara.com.