Noisy Night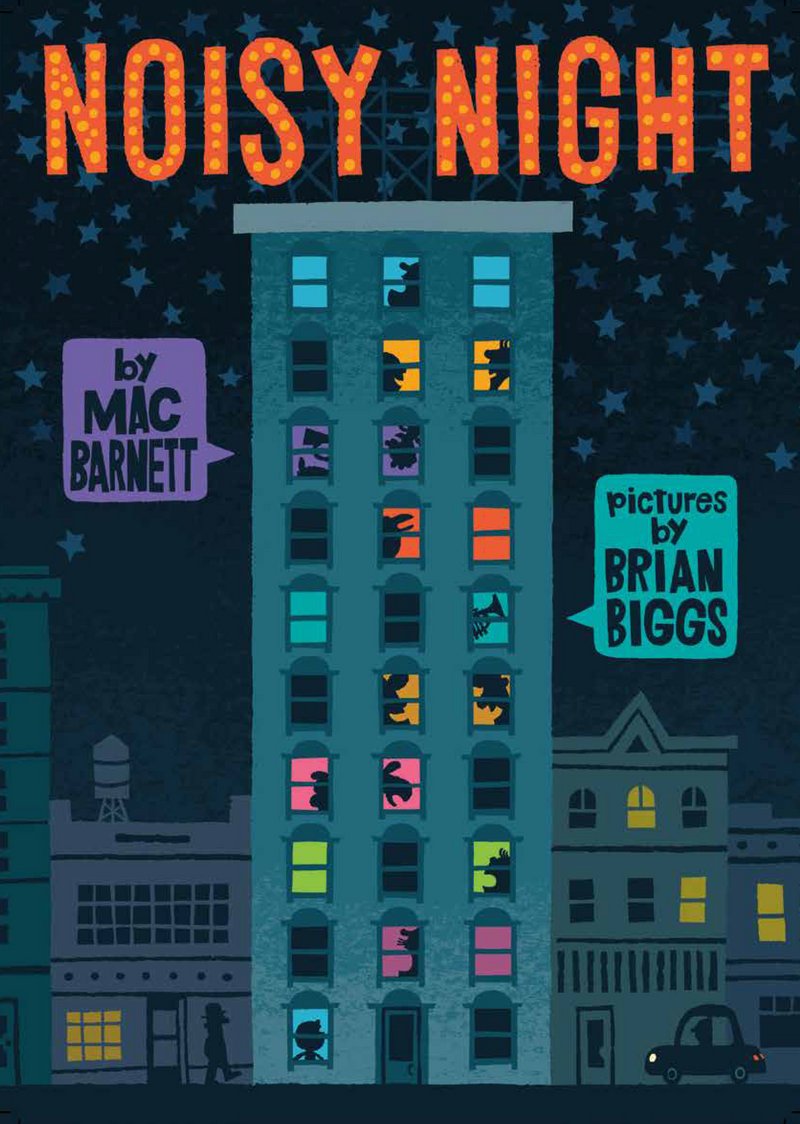 Roaring Brook Press
Available: 03/07/17
8.37 x 11.84 · 32 pages
Ages 4-8 years
9781596439672
CDN $24.99 · cl
With dust jacket

Buy the Book
+ Amazon.ca
+ Chapters.Indigo.ca
+ Independent Retailers
print

A clever picture book about a multi-level apartment building's occupants and their many nighttime noises.

It's a noisy night in this city building! The residents of each floor can hear their neighbors above them, and are wondering what's going on above their heads. Climb floor by floor and page by page to find out whose singing, dancing, cheering, and cooing are keeping a grumpy old man awake.

With innovative split-level spreads that offer the feeling of climbing an apartment building floor by floor, this clever and colorful collaboration between New York Times -bestselling author Mac Barnett and gifted illustrator Brian Biggs offers an irresistible investigation of one noisy night.

Mac Barnett is a New York Times bestselling author of books for children, including Extra Yarn, which won a 2013 Caldecott Honor and the 2012 Boston Globe - Horn Book Award for Excellence in Picture Books. He also writes the Brixton Brothers series of mystery novels. He was born in 1982 to non-farmers in a California farming community. Now he lives in Berkeley. Brian Biggs is the illustrator of approximately one bazillion children's books (including Mac Barnett's Noisy by Night and Wendelin Van Draanen's Shredderman series), some of which he also wrote (such as The Space Walk and Everything Goes ). Brian creates his pictures in an old, one-story garage studio in Philadelphia, Pennsylvania. He lives with his wife and teenage kids nearby in a three-story house, right next to some very noisy neighbors.