The Nameless City: The Stone Heart
The Nameless City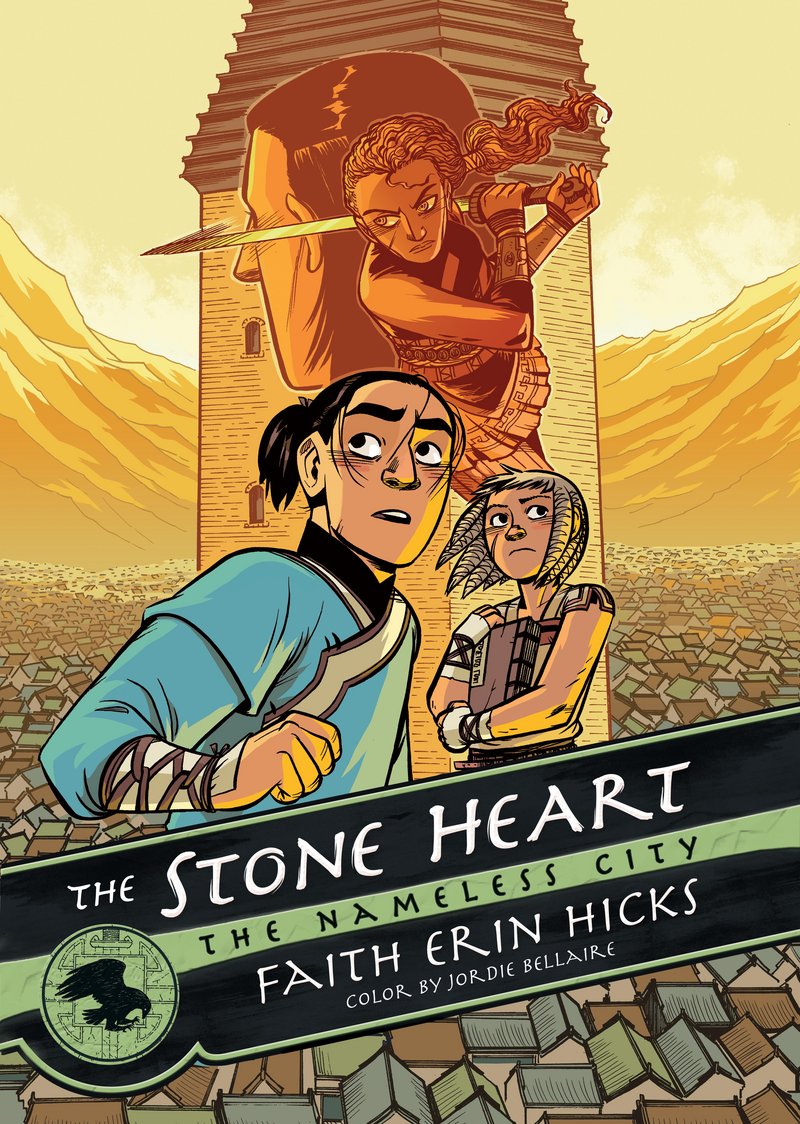 First Second
Available: 04/04/17
6.06 x 8.39 · 256 pages
Ages 9-13 years
9781626721586
CDN $22.99 · pb


Canadian Title
Buy the Book
+ Amazon.ca
+ Chapters.Indigo.ca
+ Independent Retailers
print

The Stone Heart is the second book in the Nameless City trilogy from Faith Erin Hicks.

Kaidu and Rat have only just recovered from the assassination attempt on the General of All Blades when more chaos breaks loose in the Nameless City: deep conflicts within the Dao nation are making it impossible to find a political solution for the disputed territory of the City itself.

To complicate things further, Kaidu is fairly certain he's stumbled on a formula for the lost weapon of the mysterious founders of the City. . . . But sharing it with the Dao military would be a complete betrayal of his friendship with Rat. Can Kai find the right solution before the Dao find themselves at war?

Faith Erin Hicks is a writer and artist who lives in Vancouver, Canada. Her published works include Friends with Boys, The Adventures of Superhero Girl, The Last of Us: American Dreams (with Neil Druckmann), The Nameless City trilogy, Comics Will Break Your Heart, and the New York Times bestselling Pumpkinheads (with Rainbow Rowell).