The Nameless City: The Divided Earth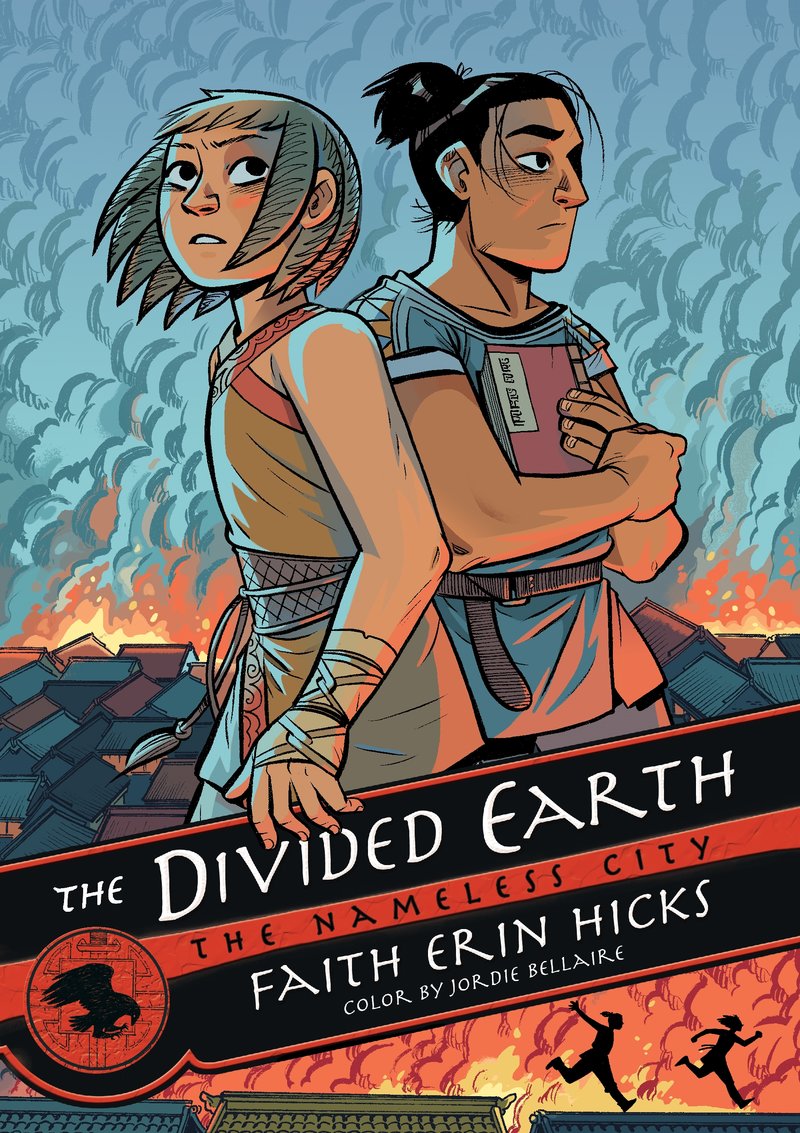 First Second
Available: 09/25/18
6.17 x 8.59 · 272 pages
Ages 9-13 years
9781626721609
CDN $23.99 · pb


Canadian Title
Buy the Book
+ Amazon.ca
+ Chapters.Indigo.ca
+ Independent Retailers
print

The Nameless City-"held by the rogue Dao prince Erzi-"is under siege by a coalition of Dao and Yisun forces who are determined to end the war for the Nameless City once and for all. And the people of the city-"the Named"-"are caught in between.

Meanwhile, Rat and Kai must infiltrate Erzi's palace and steal back the ancient and deadly formula for napatha, the ancient weapon of mass destruction Erzi has unearthed-"before he can use it to destroy everything Rat and Kai hold dear!

In her third and final installment in the Nameless City trilogy, Faith Erin Hicks delivers a heart-thumping conclusion. With deft world-building, frantic battle scenes, and a gentle and moving friendship at its heart, the Nameless City has earned its place as one of the great fantasy series of our time.
"
Faith Erin Hicks is a writer and artist who lives in Vancouver, Canada. Her published works include Friends with Boys, The Adventures of Superhero Girl, The Last of Us: American Dreams (with Neil Druckmann), The Nameless City trilogy, Comics Will Break Your Heart, and the New York Times bestselling Pumpkinheads (with Rainbow Rowell).