Comics Will Break Your Heart
A Novel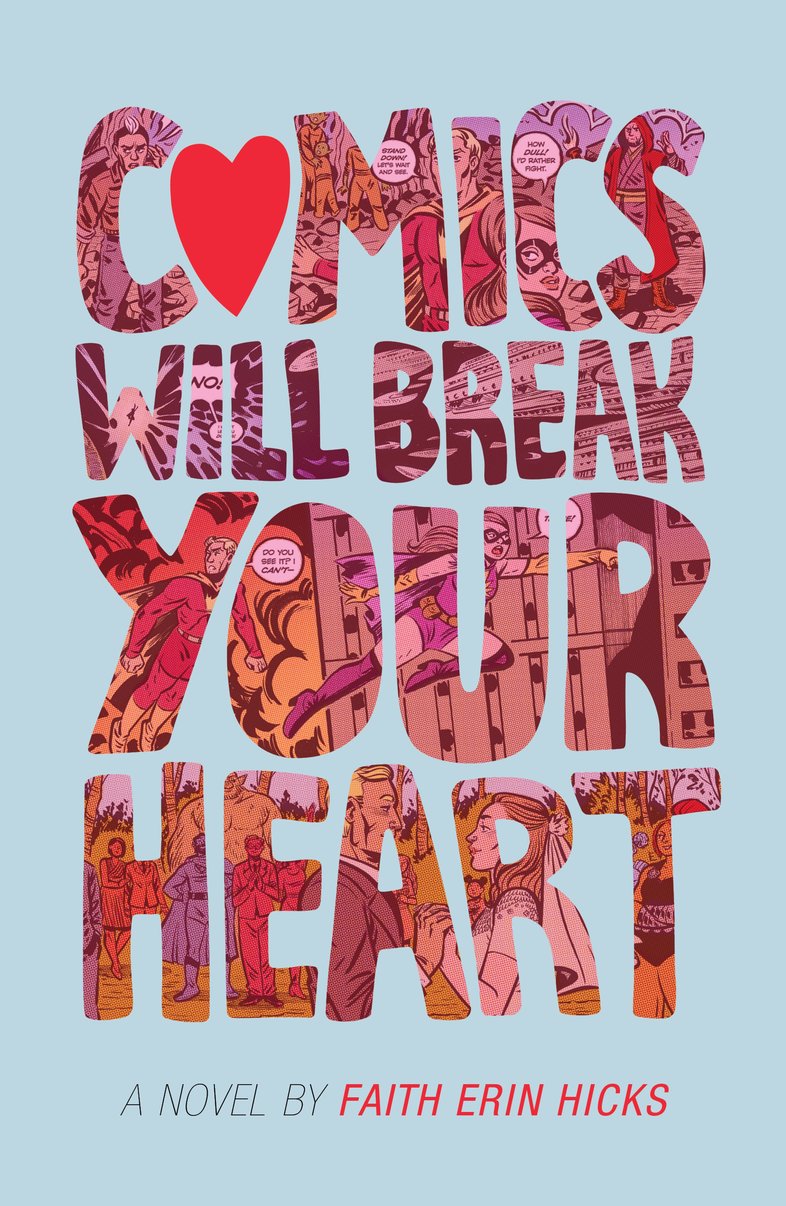 Roaring Brook Press
Available: 02/12/19
5.69 x 8.34 · 352 pages
Ages 14-18 years
9781626723641
CDN $24.99 · cl


Canadian Title
Buy the Book
+ Amazon.ca
+ Chapters.Indigo.ca
+ Independent Retailers
print

A sweet, funny contemporary teen romance for the inner geek in all of us from graphic novelist Faith Erin Hicks.

Miriam's family should be rich. After all, her grandfather was the co-creator of smash-hit comics series The TomorrowMen. But he sold his rights to the series to his co-creator in the 1960s for practically nothing, and now that's what Miriam has: practically nothing. And practically nothing to look forward to either-how can she afford college when her family can barely keep a roof above their heads? As if she didn't have enough to worry about, Miriam's life gets much more complicated when acute boy shows up in town . . . and turns out to be the grandson of the man who defrauded Miriam's grandfather, and heir to the TomorrowMen fortune.


In her endearing debut novel, cartoonist Faith Erin Hicks pens a sensitive and funny Romeo and Juliet tale about modern romance, geek royalty, and what it takes to heal the long-festering scars of the past (Spoiler Alert: love).

Faith Erin Hicks is a writer and artist who lives in Vancouver, Canada. Her published works include Friends with Boys, The Adventures of Superhero Girl, The Last of Us: American Dreams (with Neil Druckmann), The Nameless City trilogy, Comics Will Break Your Heart, and the New York Times bestselling Pumpkinheads (with Rainbow Rowell).