Pigloo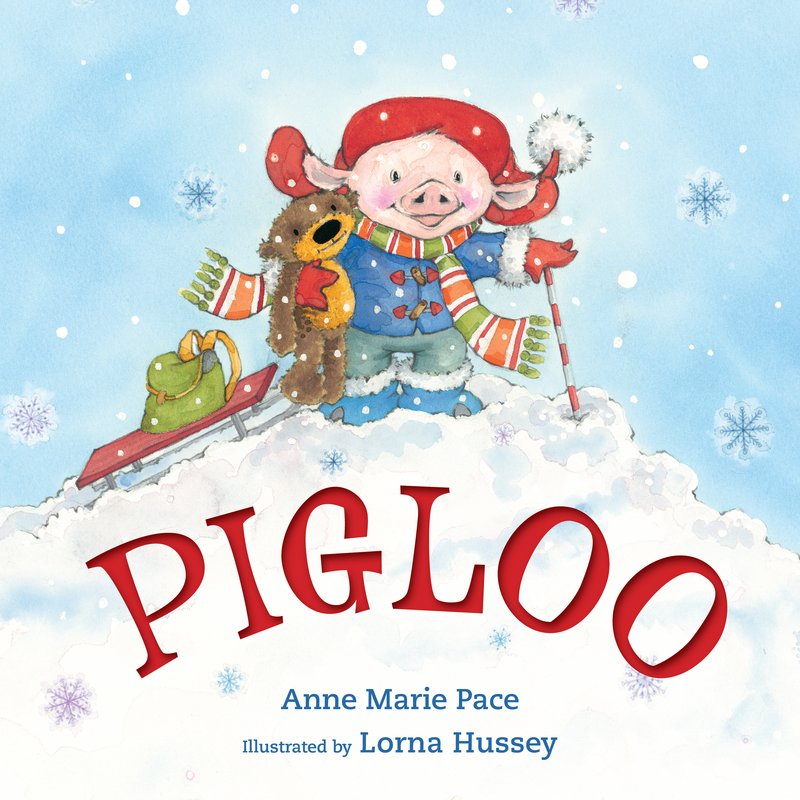 Henry Holt and Co.
Available: 10/25/16
9.27 x 9.17 · 32 pages
Ages 4-8 years
9781627792028
CDN $23.99 · cl
Picture book

Buy the Book
+ Amazon.ca
+ Chapters.Indigo.ca
+ Independent Retailers
print

Pigloo is an explorer. His destination? The North Pole. Big sister Paisley has doubts about Pigloo's plan, but Pigloo knows that explorers have to be patient as well as brave. When Pigloo takes his sled to the top of a hill, he sets off on his expedition - with a little unexpected help.

This sweet, expressively illustrated story shows that sometimes the greatest adventures are the ones that happen in your own backyard.

Anne Marie Paceis the author of the Vampirina Ballerina books and is an explorer in her own right, although she hasn't yet made it to the North Pole. She lives with her family in Virginia. Lorna Husseyis the creator of Rabbit's Winter Walk and Little Lost Unicorn . She currently lives in Great Britain with her two horses, three dogs, four chickens, one rooster, three children, and one husband.