What Ollie Saw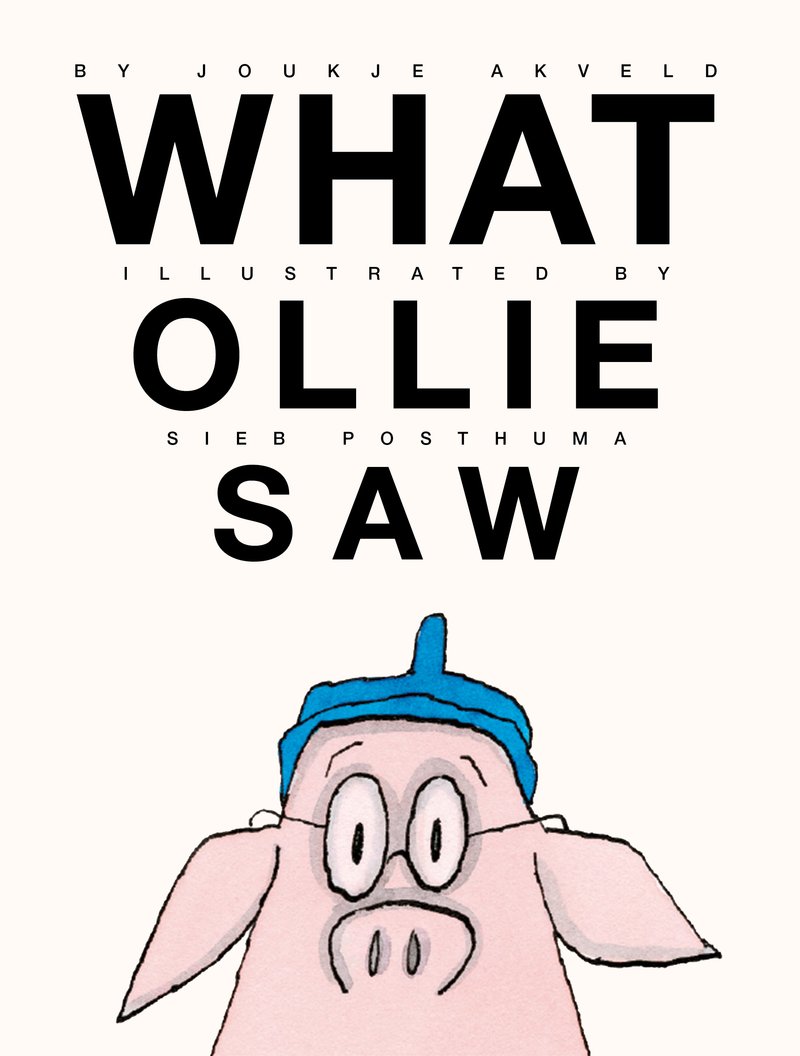 Levine Querido c/o Chronicle Books
Available: 04/06/21
6.25 x 8.25 · 56 pages
Ages 5-9 years
9781646140398
CDN $22.50 · cl

Buy the Book
+ Amazon.ca
+ Chapters.Indigo.ca
+ Independent Retailers
print

Ollie doesn't see things the same way everybody else does (and he certainly doesn't see things the same way his older sister does). Instead of cars in traffic, Ollie sees a circus parade. Instead of cows grazing in a field, Ollie sees deadly bison with sharp horns and hooves. And at school, instead of letters on the board, Ollie sees birds with pointy beaks, and fish with flapping tails in the big blue sea.

Ollie knows he doesn't need glasses, because he likes the world better the way he sees it. But will his parents and bossy sister see things his way?
Joukje Akveld studied Dutch and has worked for various publishing houses. As a journalist, she writes about children's books and theatre for newspapers and magazines, while also writing her own books.

Sieb Posthuma was an award-winning Dutch illustrator whose books have been published around the world. His work has been adapted into television shows, theater, opera, and shown in numerous expositions.

Bill Nagelkerke is a prolific children's writer, translator, and former librarian. His stories, poems and plays have appeared in many New Zealand anthologies. In 2013 Nagelkerke was awarded the Storylines Margaret Mahy Medal and Lecture Award in recognition of his dedicated contribution to children's literature and literacy in New Zealand.