Trick or Treat, Bugs to Eat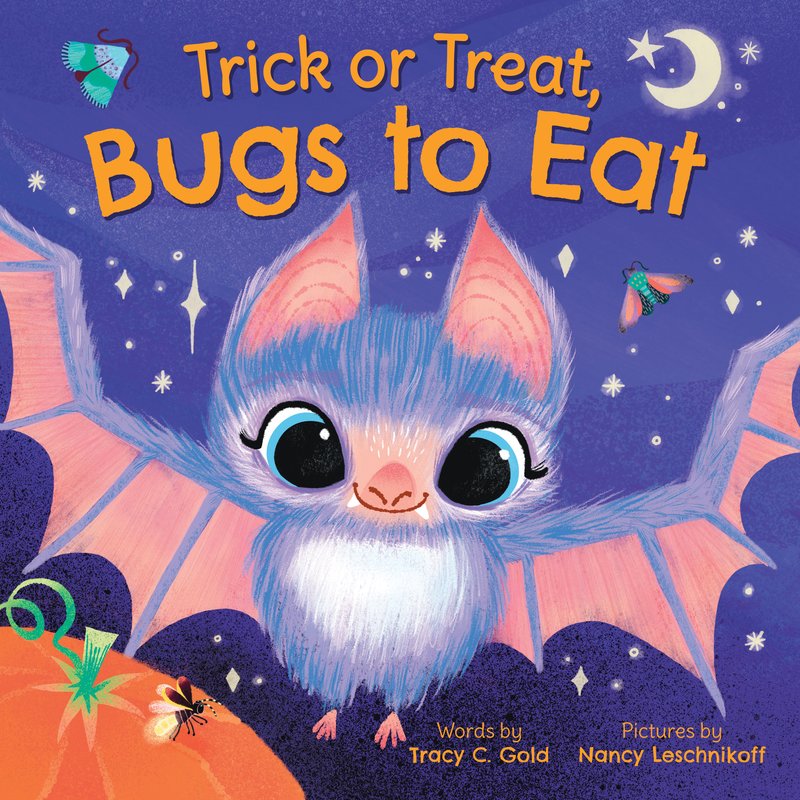 Sourcebooks
Available: 08/03/21
8.25 x 8.24 · 40 pages
Ages 4-8 years
9781728233291
CDN $15.99 · cl

Buy the Book
+ Amazon.ca
+ Chapters.Indigo.ca
+ Independent Retailers
print

An adorably cute Halloween book for children with educational nonfiction elements woven in. A perfect book for kids learning and playing in classrooms, libraries, and at home!
Follow along as a young bat takes flight on Halloween night and eats lots of delicious bugs along the way! Includes backmatter with lots of fun facts about bats and their favorite insects.
Trick or treat!
Smell my feet!
Give me lots of
Bugs to eat!
From our cave,
We're so brave,
We fly out in
One big wave.
Why readers love Trick or Treat, Bugs to Eat :
• Exceptionally cute art. Great for anyone looking for Halloween gifts for kids
• Educational backmatter makes this perfect for schools, libraries, and homes!
• Fun rhymes and bouncy" verse!
Tracy C. Gold loves writing books that celebrate sweet moments in family life and the natural world. Her past books include Everyone's Sleepy but the Baby" from Familius, and "Trick or Treat, Bugs to Eat" from Sourcebooks. She also publishes essays, short stories, and poems. Tracy earned her MFA at the University of Baltimore and her bachelors in English from Duke University. She is the Published and Listed Member coordinator for the MD/DE/WV region of SCBWI. When Tracy is not writing or editing, she's playing with her daughter, riding horses, or enjoying gardening at her home in Baltimore, MD.