Torta della Nonna
A Collection of the Best Homemade Italian Sweets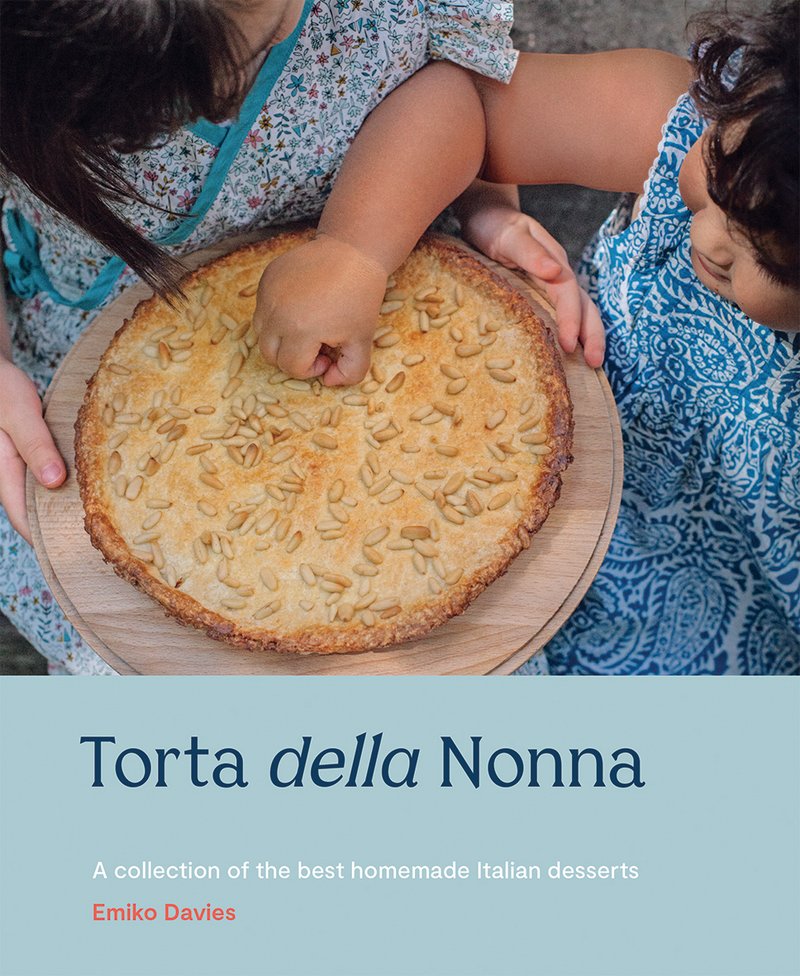 Hardie Grant - Chronicle Books
Available: 03/09/21
7.7 x 9.35 · 176 pages
9781743796849
CDN $37.99 · cl

Buy the Book
+ Amazon.ca
+ Chapters.Indigo.ca
+ Independent Retailers
print

Torta della Nonna brings together the best Italian sweets recipes from Emiko Davies' books, Florentine, Acquacotta, and Tortellini at Midnight, plus five brand new recipes.

Across eight chapters, this stunning collection features classic well-known recipes, as well as family recipes passed from generation to generation. Recipes include sweet Italian breakfasts (including Lemon and ricotta cake, Italian brioche croissants, and Little custard and quince jam pies); classic treats from nonna's oven (Hazelnut cake, Chocolate and amaretti flan, Stuffed peaches); snacks (Rosemary and sultana buns, Sweet breadsticks, Strawberries and wine); biscuits (Red crown biscuits, Almond biscotti, Polenta biscuits); recipes for celebrations (Florentine cake; Honey and nut pastries; Chocolate-filled sponge roll); treats to eat with a spoon (Baked rice pudding; Coffee-laced ricotta; Zuppa Inglese); frozen treats (Milk gelato; Plum sorbet; Gianduia semifreddo); and five essentials any Italian cook needs up their sleeve.

Full of beautiful photographs, all shot in Italy, and Emiko's evocative words, Torta della Nonna will bring the sweet tastes and romance of Italy into your home.


Emiko Davies was raised in an international household with a Japanese mother and an Australian father, and spent her childhood and adolescence between Australia and China. So it was inevitable that she found herself halfway around the world later in life, in the US for a Fine Arts degree that led her to Florence, Italy, as a twenty-year-old. She fell in love with Florence instantly and returned a few years later to study art restoration and photography, and soak in the Florentine lifestyle (learning Italian along the way). But then she met her sommelier husband, Marco, and that year turned into sixteen (and counting). They live in Florence with their two daughters.

Emiko has previously authored three cookbooks: Florentine (2016), Acquacotta (2017), and Tortellini at Midnight (2019). She continues to write about regional Italian food and travel on her blog, as well as for publications such as Gourmet Traveler, Conde Nast Traveler, Food52, and Italian newspaper, Corriere della Sera .