Royal Bingo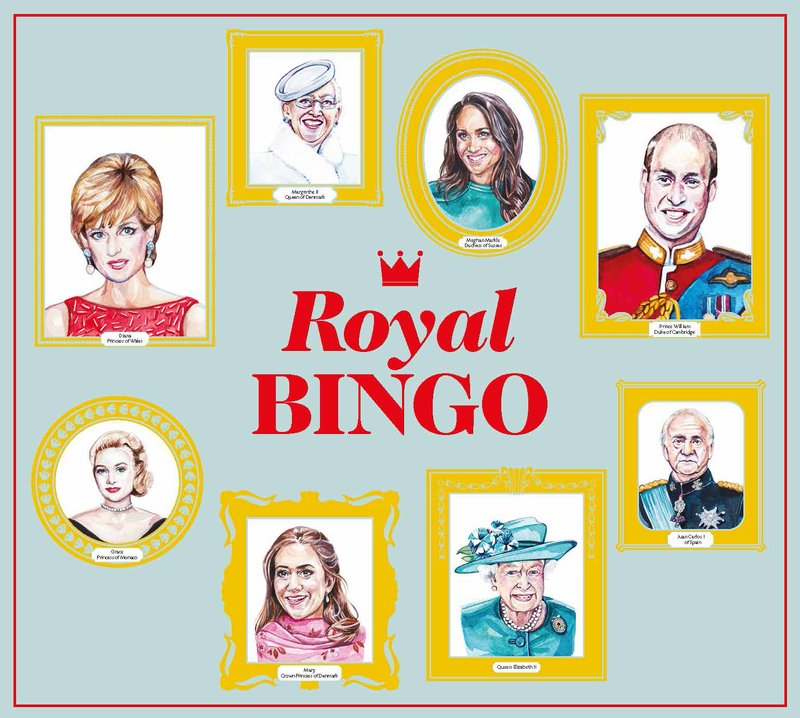 Laurence King Publishing
Available: 08/01/17
9.4 x 10.65
9781786270238
CDN $44.99 · ze

Buy the Book
+ Amazon.ca
+ Chapters.Indigo.ca
+ Independent Retailers
print

This majestically illustrated bingo game features portraits of 64 royal icons from around the world. Spot famous faces like William and Kate, or meet some less familiar figures such as the playboy prince Wenzeslaus of Liechtenstein.

Royal Bingo brings a fun twist to the traditional game, with all the European royal families represented, along with some more exotic courts such as Jordan, Brunei and Malaysia.

Each royal is further brought to life in the accompanying booklet, which details their personalities, foibles, gaffes and romances. Who will reign supreme?
Holly Exley is an illustrator and watercolor enthusiast, based in Derbyshire, UK. She has illustrated The Baking Journal and The Food Journal (both published by Magma for Laurence King in 2015), while her other clients include Lonely Planet, Marks and Spencer and The Wall Street Journal .