Made for Me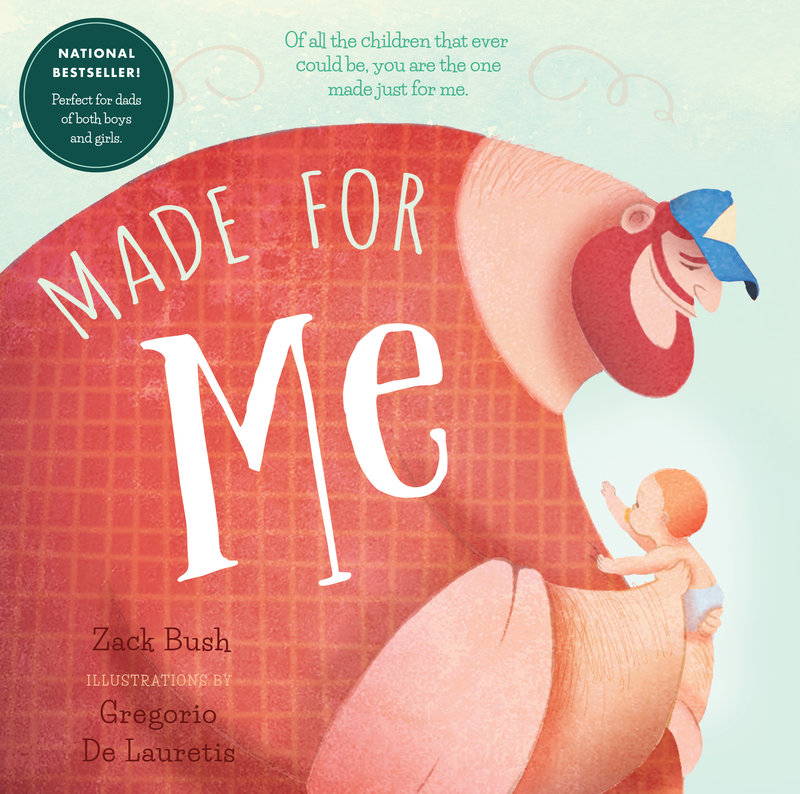 Familius
Available: 03/01/18
9.36 x 9.29 · 32 pages
Ages 3-5 years
9781945547690
CDN $25.99 · cl
Hardback - With dust jacket

Buy the Book
+ Amazon.ca
+ Chapters.Indigo.ca
+ Independent Retailers
print

Of all the children that ever could be,
You are the one made just for me.
From a child's first uttered Dada" to his or her first unsteady steps, nothing can adequately convey the joy and awe of watching the birth and growth of a new child. Available in hardcover, board book, and Spanish language formats, this book is perfect for new dads, baby shower gift-giving, and Father's Day gift-giving. Written by a dad for dads, it's guaranteed to touch the hearts of all dads (just read the reviews).

Filled with adorable illustrations and the refrain, "You are the one made just for me," Made for Me is a winning presentation of tender moments that tie a father and his new child together-forever.
"

When Zack Bush was growing up, he spent his free time listening to jazz. Instead of imagining a career in law or medicine like so many of his classmates, the Miami native knew he would take a different path. Zack learned to play the piano and would speak with family and friends about one day owning a venue that would bring the music he loved to others. Zack is now the owner of Ball & Chain, a historic live-music venue on Miami's famed Calle Ocho, in the heart of Little Havana. Zack and his partners renovated and restored the nearly forgotten gem, famous for hosting 20th-century jazz greats like Chet Baker, Count Basie, and Billie Holiday. Today, musicians from around the world perform live on the Ball & Chain stage.
Zack's other passion is books. A devoted reader and writer, Zack's lifetime desire to become an author has found a refreshed source of inspiration as the father of two-year-old son Ace and baby daughter Ava.



Gregorio De Lauretis studied at the Academy of Art in Florence and graduated in Teramo. Since then he has studied graphic design and web design at Nemo NT Academy of Digital Arts where he awarded a scholarship from the famous character designer Stephen Silver. Gregory works digitally but begins with drawing with ink on paper. He then scans the work on his computer where he exalts the piece with his colors and finishing touches. He currently works as freelance illustrator based in Florence, where he lives. Imagination is my world. Illustration is my language"

"